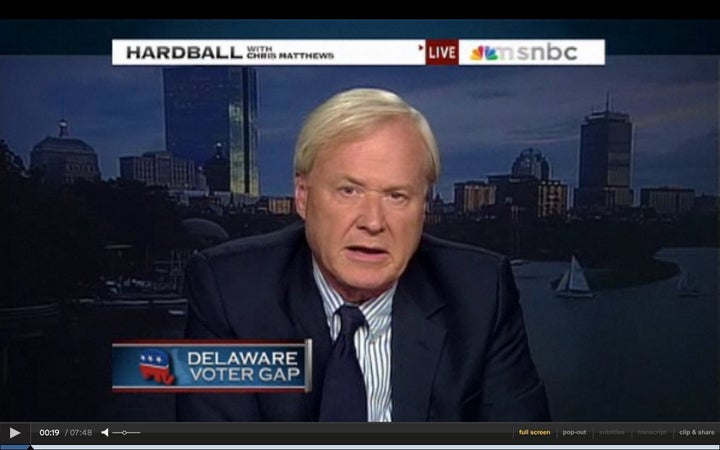 Chris Matthews wondered aloud Monday on "Hardball" whether he made a smart move when deciding not to run for office this year.
Matthews had been considering a run for Senate from his home state of Pennsylvania, but decided not to run.
"Do you think it could be the year where guys like Beau Biden and guys like me were smart not to make the run?" he asked his show guests, who were there to discuss the Delaware primaries. "I'm looking at this situation. You cannot predict this year! It is a crap-shoot! And they're so anti-establishment out there, that they recognize your name and they say, 'I knew that name three months ago.' They don't like you. Isn't that true?"
WATCH:
Matthews' MSNBC colleague Chuck Todd speculated last year on the real reason why the "Hardball" host didn't run: he couldn't justify it based on anything more than a childhood dream"
"Because [Chris] had a really good friend of his say to him, 'What are you going to do when you get there?' and he couldn't answer the question and he realized that, and that's why he didn't run. It was a childhood dream to be a senator, but he didn't know what he was going to do if he got there."
Support HuffPost
The Stakes Have Never Been Higher
Related
Popular in the Community