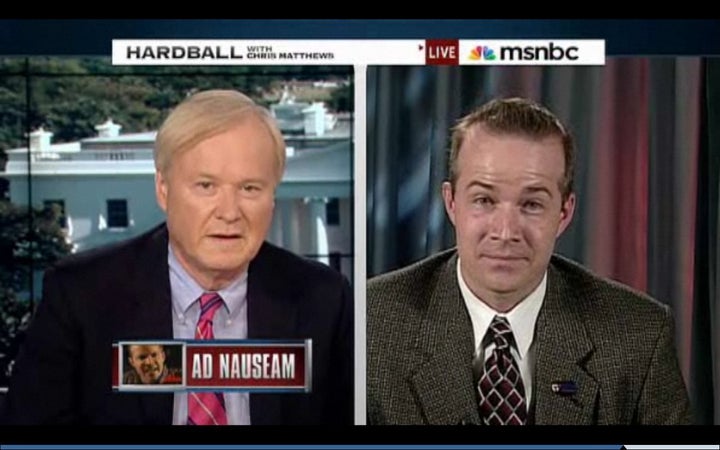 Chris Matthews played hardball Wednesday with Alabama congressional candidate Rick Barber.
Matthews and Barber — a tea party candidate whose founding fathers ad drew lots of attention last month — went head-to-head over Barber's call to eliminate the federal income tax in favor of a consumption tax, with the "Hardball" host demanding that Barber give a rate for his proposed consumption tax.
But Matthews also grilled Barber on the language used in his campaign ad, during which he references taxation "without representation" and a George Washington character says "gather your armies."
When Matthews asked who Barber intended to gather his armies against, the candidate claimed it was a metaphor for "political armies."
"He's wearing a military uniform and says 'gather your armies' and you're saying that's a metaphor?" Matthews asked.
"Chris, do you know what a metaphor is? Do you know what hyperbole is?" Barber shot back.
"Are you a metaphor for a guy running for office?" Matthews asked. "Or are you a real candidate?"
WATCH:
Calling all HuffPost superfans!
Sign up for membership to become a founding member and help shape HuffPost's next chapter