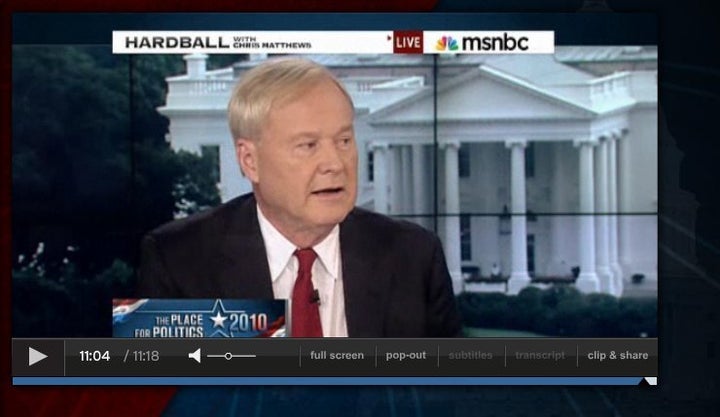 MSNBC will be battling CNN and Fox News for ratings dominance on the night of the midterm elections next week, but, on his show Tuesday, "Hardball" host Chris Matthews revealed that he thinks the channel will have a built-in viewer base to help give it a boost: Democrats.
Matthews' comment came at the end of a discussion about the midterms with NBC's White House Correspondent Chuck Todd and Washington Post columnist Eugene Robinson. Matthews asked Todd about what time he thought some of the major Senate races, such as those in Connecticut or West Virginia, would be called. Speaking about the West Virginia race, Todd said that if NBC News had not determined a victor by 9 P.M., "there's some problems for the Democrats."
"So by nine o'clock you might be in a very good mood if you're a Democrat watching MSNBC," Matthews interjected, "which you will be if you're a Democrat. Just a guess."
"Is that right?" Todd said, looking slightly uncomfortable.
"Just a guess," Matthews repeated.
Watch (discussion starts at around 10:50):
REAL LIFE. REAL NEWS. REAL VOICES.
Help us tell more of the stories that matter from voices that too often remain unheard.