Chris Matthews made an emotional comment about racism at the close of his Thursday MSNBC show, "Hardball."
Matthews has been pounding away at the racism theme during his coverage of the 2012 GOP convention. He accused the Republican party of trying to divide the country along racial lines, warning viewers to "be on the alert for the tribal messages, the war drums of racial division" when the convention started on Tuesday night.
He continued on this theme on Thursday. "I believe racial division has been this country's great scourge," he said. Matthews said that racism "can't go away, but can be narrowed," as it was when Obama was elected president in 2008.
Matthews also described racism as the "San Andreas fault of this country." He added:
People who dance on it, exploit it, enjoy it, risk widening that divide, opening it up back to where it was so recently. Nothing is simpler. Nothing is more primitive than to beat the drums of tribal grievance ... welfare cheating, food stamp grabbing are all part of the lingo, along with the old calls for law and order and states rights and all the rest ... say what you want, the message is familiar, deeply redolent of the old demagoguery that stirs up the working white people against the black.
Matthews concluded his comment by recalling his favorite political photograph, which shows a father and son standing next to railroad tracks in New Jersey saluting Bobby Kennedy's funeral train as it passed by.
"That is the legacy of a great leader: uniting us with pride and love of this nation which holds so many of God's good children," Matthews said. "It's a motto we should spend each election trying to match because it is the only alternative to the old, dirty shameful ploys who, every once in a while, show their ugly head."
Before You Go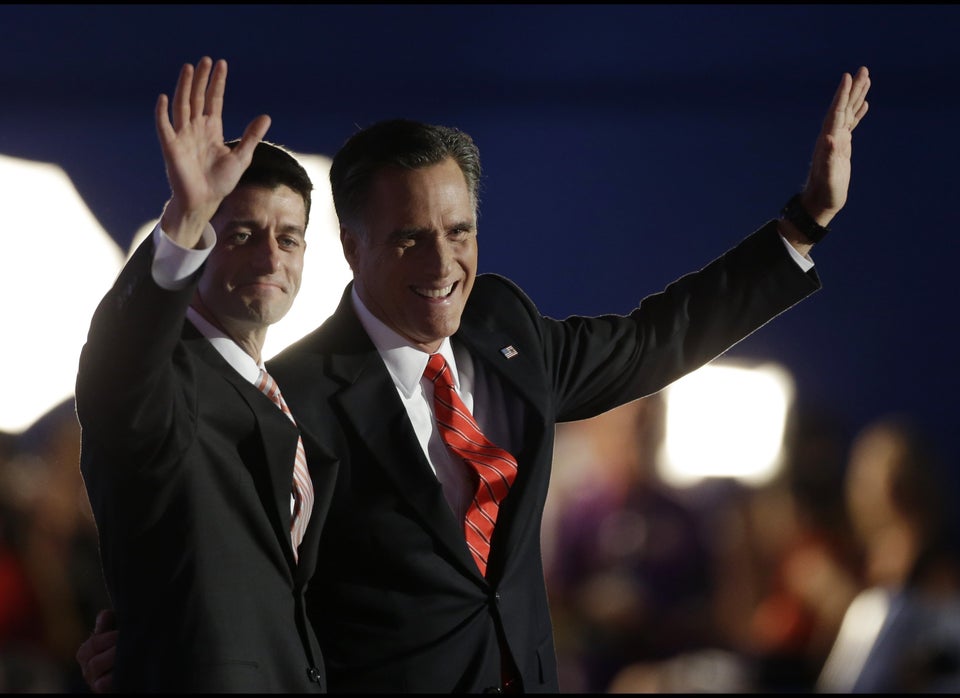 Republican National Convention 2012
Popular in the Community