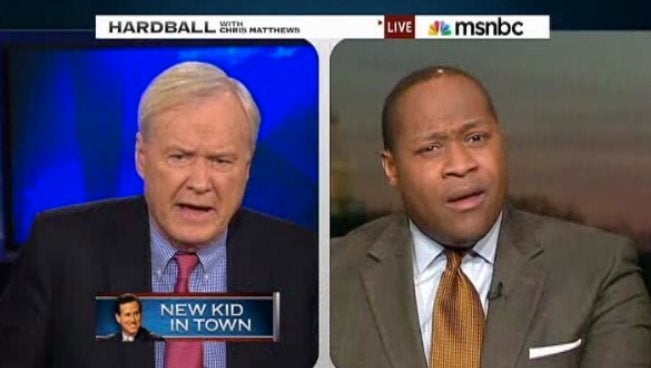 Chris Matthews had a fiery chat with a openly gay former aide to Rick Santorum, the Republican presidential candidate who has an infamously frosty relationship with the gay community, on his Thursday show.
Robert Traynham, who worked for Santorum while he was a senator, defended his former boss from Matthews' repeated attacks. The "Hardball" host wasted little time getting to some hot-button issues. He replayed an exchange Santorum had with Bill O'Reilly earlier in the week where the candidate defended his view that states have the right to ban contraception. He asked Traynham to explain how Santorum could have a view that was shared by so few people.
Traynham began to talk about Santorum's opposition to abortion, but Matthews immediately cut him off.
"That's not what they were talking about!" he said. "Hold on. You're wrong. Stick to the subject."
"If I could finish--" Traynham said. "No, begin!" Matthews shot back. "Is he against birth control legally?" Traynham said he wasn't sure. Matthews then said that Santorum scared him because "he thinks we should have a theocracy."
He then moved on to the equally sticky subject of gay rights and gay sex. This is perhaps the area for which Santorum is most well-known, with his notorious comments linking homosexuality to "man-on-dog" still following him. Just on Thursday, Santorum compared being gay to being polygamous.
Traynham defended his former boss, saying that he was merely raising a Constitutional question, not a personal one. He acknowledged that, as an openly gay man, he disagreed with Santorum about his right to "fall in love and to be with whomever I choose to."
Things got a little awkward when Matthews asked whether Santorum agreed with "your right to have your orientation and to act on it." He wondered, "doesn't he go further and say that you should not be allowed to be gay in any actual way?"
"Absolutely not!" Traynham said, adding that if Santorum had ever felt that way, he would not have worked for him.
"This is ridiculous," he finally said. "This is absolutely ridiculous."
UPDATE: As Crooks and Liars documented back in October, Santorum did indeed say that being gay was a question of "behavior" and not identity. In an interview on Fox News, Santorum made the comparison while talking about "Don't Ask Don't Tell," which he supported.
"Look, the idea of somehow or another that this is the equivalent of being black and being gay is the same is simply not true," he said. "There are all sorts of studies out there that suggest just the contrary. There are people who were gay and lived the gay lifestyle and aren't anymore... it is a behavioral issue as opposed to a color of the skin issue. And that makes it all the difference when it comes to serving in the military."
WATCH:
Related
Before You Go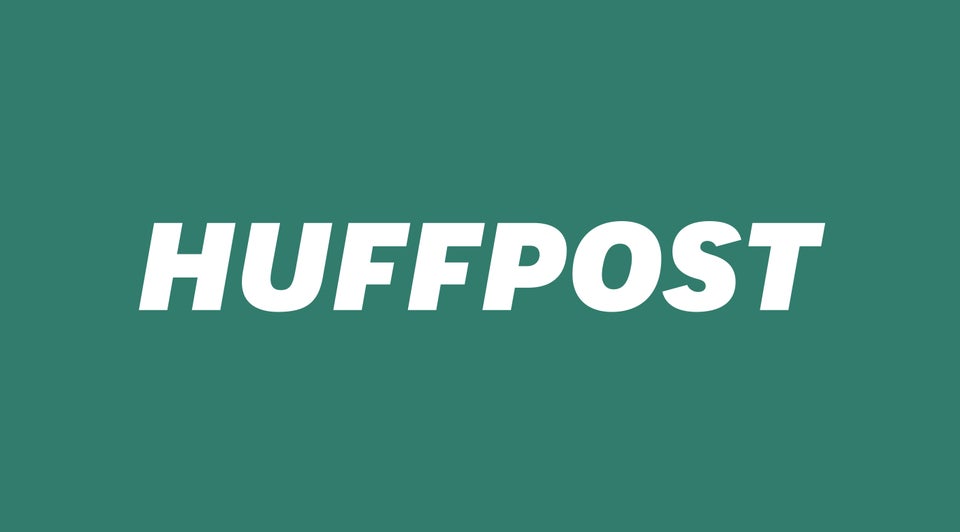 Santorum Answers Sex Qs
Popular in the Community