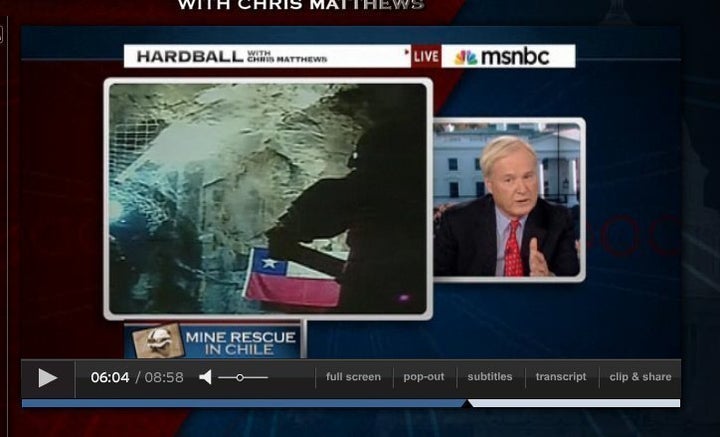 Chris Matthews said Wednesday that, if the Chilean miners trapped underground for nearly 70 days had been members of the Tea Party, their "every man for himself" worldview would have caused them to start killing each other instead of working together. (H/T Politico)
Matthews made the comments during an interview with AFL-CIO President Rich Trumka on Wednesday's "Hardball." Watching the continuing footage of the miners being rescued, he started talking about what the philosophy of the Tea Party movement, which he viewed as "every man for himself, basically: no more taxes, more government, no more everything...everybody just get out there, make your buck, screw the government, move on."
Trumka nodded in agreement.

"These people, if they were every man for himself down that mine, they wouldn't have gotten out. They would have been killing each other after about two days. This is a story of how people can work together."
Watch (comments begin at 5:38):
Popular in the Community