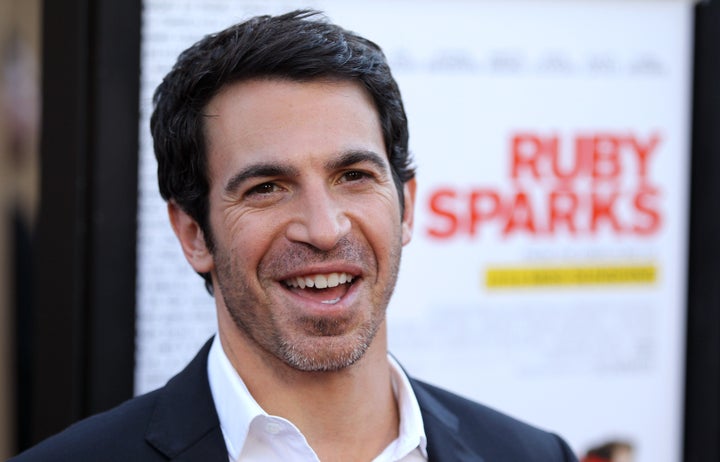 Chris Messina is everywhere. Not literally, but almost: He makes an appearance in six films this year ("Ruby Sparks," "Celeste and Jesse Forever," "The Giant Mechanical Man," "Fairhaven," "28 Hotel Rooms" and the upcoming "Argo"), while also co-starring on three television series ("Damages," "The Newsroom," where he plays the ratings-obsessed Reese, and the new Fox show "The Mindy Project"). He's so ubiquitous, in fact, that HuffPost Entertainment even made a chart to help new fans tell the difference between Messina and Mark Duplass, another hilariously busy actor in 2012.
"That was really nice of you guys to do that," Messina, who was sent the chart by Duplass, told HuffPost. "I love Mark, and it was flattering that you guys thought of us."
It's hard not to think of Messina, especially with two of his films in theaters right now: "Ruby Sparks" and the just-released "Celeste and Jesse Forever." In that latter film, about a couple navigating the waters of a divorce, Messina plays Paul, a yoga aficionado with eyes on hooking up with the recently single Celeste (played by Rashida Jones). Like so many of Messina's characters -- see also "Six Feet Under" and "Ruby Sparks" -- Paul comes on strong, but winds up being much more than either Celeste or the audience expected.
While taking a break on the set of "The Mindy Project" -- a new series from beloved actress/writer/comedian Mindy Kaling -- Messina spoke with HuffPost about his Jessica Chastain-like 2012, why he's always cast as the jerk with a heart of gold, and what he thought of the critical reaction to "The Newsroom."
You're everywhere.It's been a lucky year or two. It hasn't always quite been like this. It's a really nice time -- a moment I dreamed of when I was a kid or even just started acting. "Maybe it'll be like this one day!" It has taken some time to get here so it's really nice.
How'd you get involved with "Celeste and Jesse"?Well, "Celeste and Jesse," those guys wrote that part for me. Will and Rashida are old friends of mine. I did a movie with Rashida called "Monogamy," but we knew each other longer than that. My girlfriend is Jennifer Todd, the producer of "Celeste and Jesse," and Rashida and Jen went to school together. So, I've known Rashida for a while; she's come over to our house and played with our kids. One day, she wrote me that part.
That's a lot of pressure. Is that nerve-wracking? It's always flattering when somebody you really respect and like wants you to be involved in their project -- let alone writes a part with your voice in mind. That's always nice. But whenever you don't have to fight to get a part -- at least this is my experience -- and it's given to you, the first day or so on set, you're wondering if they're thinking, "Why did we write it for Messina?" Or, "He's not doing it the way thought." Or, even when it's not written for you, "Why did we just give him this role, we should have had him read." When you read for a part, you get to the set and you're like, "They've seen me do it, I've proven this to them, I've won the job." Then you still have a ton of other insecurities. But sometimes when they don't see you do it, you get there and you're like, "I hope I'm doing OK …"
Being friends with Rashida presumably helps you have such an easy rapport with her onscreen, but what has surprised you about her as a performer?I think, for me, what makes her so funny, is how honest she is. She took a lot of risks in terms of doing "Monogamy." It's very intimate; we were working for no money, we were changing on the street. She was so fully committed and excited. When you act with someone like Rashida, if you listen -- which is your job, and sometimes I forget to do that -- all the work is done for you. She really gives you so much. She's being so honest. If you take that in and volley it back, some cool stuff happens. The intimacy of the scene in "Monogamy" when we were breaking up was maybe one of the hardest scenes I had to play. I'll always remember Rashida as helping me through that and being a part of it.
You seem to play a lot of guys who start out as jerks but then win the audience over.It started for me with "Six Feet Under," when I played this Republican lawyer that you were hissing at. "What's Claire (played by Lauren Ambrose) doing with this guy? He's a jackass." The writing of that was so good that they made him come off kind of like a jerk. Then, as it went on, you realized that you might not agree with his politics or the way he dresses or his musical tastes, but he had a good heart. He cared for Claire. In a way, I've done that a bit in my career -- a little bit in "Ruby Sparks" and a little bit in "Celeste and Jesse." In "Celeste and Jesse," you think, off the bat that he's just a player and, again, a jackass. By the end of the film, he's saying, "I really like you and I understand what you're going through. Take your time, and if you ever have any interest, I'd love to give this another shot." And "Ruby Sparks" is different -- it's a love story with his brother (Paul Dano). I don't know what it is about me that makes people think, "He'll probably be a jackass but it turns out he has good intentions." They're fun to play in that it's fun to have people think you're one way, and then in the arc of the story be able to change their minds.
"Celeste and Jesse," "Ruby Sparks" and even "The Mindy Project" are all written by women, and a lot of your best-known characters have come from female screenwriters. What have you noticed about how they write male characters for you?Mindy and Rashida and Zoe Kazan ("Ruby Sparks") and Nora Ephron ("Julie & Julia") and Jennifer Westfeldt ("Ira & Abby") are all really, really talented writers. Incredible writers. Of course, Rashida had Will [McCormack] with her [to co-write "Celeste and Jesse"], but there was never any point where I felt like a guy wouldn't say this or do this. They're all so talented. They had written things that were just how me and my friends talk. They're all different, though. Nora was very different than something like "Celeste and Jesse," but the similarities are that they're super-intelligent women, who really -- and it might sound corny -- have an ear and rhythm to what's happening now. Nora was so good at that, too. They can capture a relationship or the way people talk. Mindy is incredible. I'm in my trailer [on set]. It's my second day of shooting and I just had an enormous laughing fit. It wasn't anything I was doing, it was just watching the other actors in the scene and listening to the writing. It's a great talent to feel what's going on in the world and put it on the page in a way that we recognize so well.
You mentioned "The Mindy Project": You've done a lot of TV, but were you worried about doing a network show?I was, yeah. You know, I think it's the golden age of television. Obviously cable has so much great stuff on it, and when I watch TV I tend to be a fan of cable shows: "Boardwalk Empire," "Breaking Bad," and -- I have to say -- I'm a big fan of "The Newsroom." But there's great stuff on network television as well: "Modern Family," "Parenthood." I was nervous to do it, but the writing is so good on this show, and Mindy is so open and game to collaborate, that it was really hard to say no.
Were you surprised about the negative response "The Newsroom" received from critics?I still stand my ground. When we were making it, I thought we were making something incredibly special. I come on for a couple of episodes here or there, and I worked one or two days an episode, and I was just focused on trying not to screw up. But every time I was watching, all the scripts I was reading, I was very confident that I was part of something very unique and special. I was bummed by some of the early response, only because I disagreed with it. I thought they were being incredibly hard on Aaron Sorkin. Reading a lot of that stuff, it just felt like that thing where we build people up and drag them down. But the people on the street -- the folks that I meet by doing a lot of press for "Ruby Sparks" and "Mindy" and "Celeste and Jesse" -- they love it. They're excited about it. I haven't been following, but maybe they calmed down and kept watching and everything turned. But I'm a fan of it.
Do you have an Aaron Sorkin story?One of the things he said -- I hope I can quote it right -- at the premiere. He wanted to thank one through eight on the call sheet for not acting like stars, and then eight through 16 or 24 for acting like stars. Because when you watch that show, there's so many people in the background -- people there every day -- who might have a line or two here or there. They're so devoted. Their desks are filled with stuff. Then the guys like Jeff Daniels and Sam Waterston and Emily Mortimer and John Gallagher -- you didn't have to pull them out of their trailers to come to work or anything like that. They were excited to be there; they were leaders. In a sense, when I was there, it felt like a theater company. Like in the show how excited they are to crack those stories? That's how the set felt. Everybody was thrilled and knew they were doing something important and rare. I don't know if that's a really good story from the set, but I think that starts at the top, and I think that starts with Sorkin. He's there every day -- he's not going around town having lunches. He's watching the dailies and he's going back to the writers' room. That's infectious. I guess what I can say about Aaron Sorkin is that he's a master at what he does and it was a pleasure to watch him work.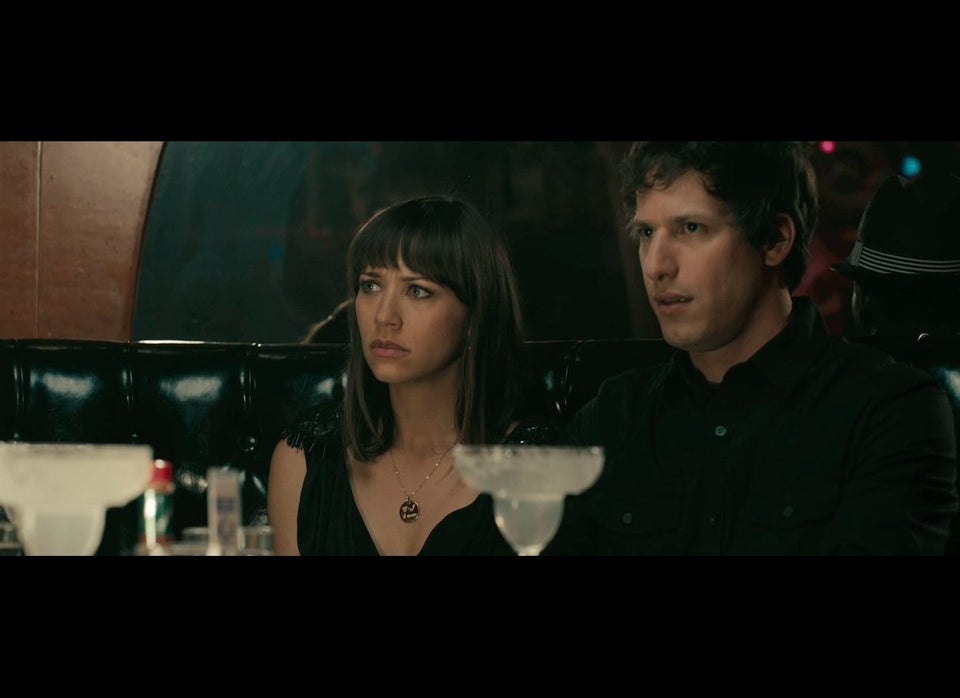 'Celeste & Jesse Forever' Stills
Popular in the Community