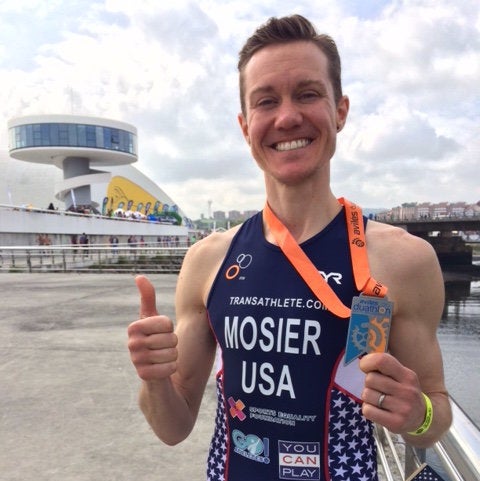 Billed as a "celebration" of "amazing bodies," the hotly-anticipated issue puts the spotlight on a selection of athletes of all shapes and sizes who strip down for tastefully-shot nude photo spreads each year.
In a June 21 press release, ESPN officials representatives announced the inclusion of Team USA's Chris Mosier in the eighth edition of the Body Issue, which hits newsstands next month. Mosier, who competed in the run-bike-run race at the 2015 International Triathlon Union world duathlon championship, will be featured along with Olympic diver Greg Louganis, three-time WNBA All-Star and 2015 MVP Elena Delle Donne, Antonio Brown of the Pittsburgh Steelers and U.S. women's national soccer team forward Christen Press, among others.
The 35-year-old Mosier, who has said he began questioning his gender identity at age 4, told The Huffington Post that he was "really grateful for the opportunity" to be included in the magazine, and called the photoshoot "a great opportunity to push my own boundaries."
"Even two years ago, I wouldn't have imagined I would have the courage or desire to do the Body Issue. But I'm more and more comfortable and confident every day, and I finally feel at home in my body," he said. "I love my body. It took a long time for me to get to a point where I could say that, so I'm happy to be in a place where I can share that with the world."
It isn't the first boundary that Mosier has smashed. In 2015, he became the first trans athlete to make a U.S. national team, and participated in the International Triathlon Union world duathlon championship. He successfully pushed for the International Olympic Committee to be more inclusive of transgender athletes, and has been an outspoken critic of North Carolina's House Bill 2, which effectively prohibits transgender people from using public restrooms which best correspond with their gender identity.
Neely Lohmann, senior deputy editor and the producer of ESPN magazine's franchise issue, praised the Body Issue as a "powerful storytelling platform" in a press release.
"Year after year, the athletes allow themselves to be completely vulnerable with our audience—not just in the photographs but with their interviews as well," Lohmann said. "It's an honor to tell their stories."
So fantastic to see you making history, Chris!
Before You Go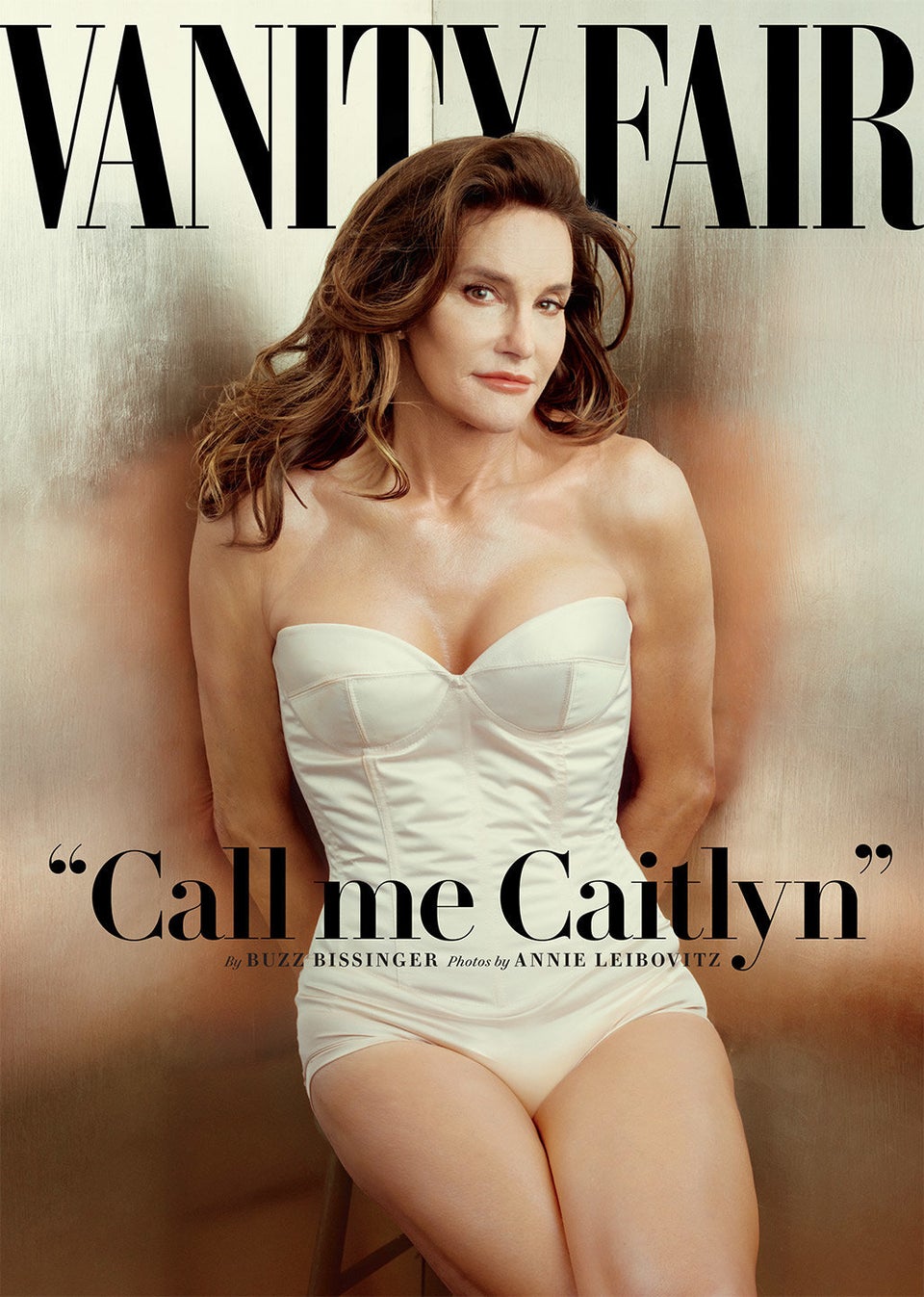 Iconic Transgender Moments