Sen. Chris Murphy (D-Conn.) said Tuesday that Sen. Bernie Sanders' views on allowing victims of gun crimes to sue manufacturers effectively disqualified him from the Democratic nomination.
According to an interview transcript the publication released Monday, the editorial board asked the independent senator from Vermont whether the victims of the Sandy Hook, Connecticut, shooting should be able to sue Remington, which manufactured the gun the killer used. Sanders said no.
The Sanders campaign did not immediately respond to a request for comment on Murphy's criticism.
Sanders expanded on his point, telling the Daily News' editorial board that people should be allowed to sue gun manufacturers and gun dealers in certain instances, but not for selling legal products.
"I do believe that gun manufacturers and gun dealers should be able to be sued when they should know that guns are going into the hands of wrong people," he said. "So if somebody walks in and says, 'I'd like 10,000 rounds of ammunition,' you know, well, you might be suspicious about that. So I think there are grounds for those suits, but not if you sell me a legal product."
Sanders said he would not call the Sandy Hook lawsuit "baseless" but pivoted to the importance of a ban on assault weapons.
"It's not baseless," Sanders said. "I wouldn't use that word. But it's a backdoor way. If you're questioning me, will I vote to ban assault weapons in the United States, yeah, I will."
Murphy introduced a bill in January to repeal a 2005 federal law that protects gun distributors from legal action if their weapons are used in shootings and other crimes. Sanders voted for that law 11 years ago, but said in January that he would support Murphy's bill.
"If they are selling a product to a person who buys it legally, what you're really talking about is ending gun manufacturing in America. I don't agree with that," Sanders said.
"No other industry in America has absolute immunity," Clinton said.
Sanders has argued that Clinton has distorted his views on gun regulations in general, and said as much to the Daily News.
"Let's set the record straight because of…unnamed candidates who have misrepresented my views," he said. "You're looking at a guy who has a D, what was it, D-minus voting record from the NRA? Not exactly a lobbyist for the NRA, not exactly supporting them."
Before You Go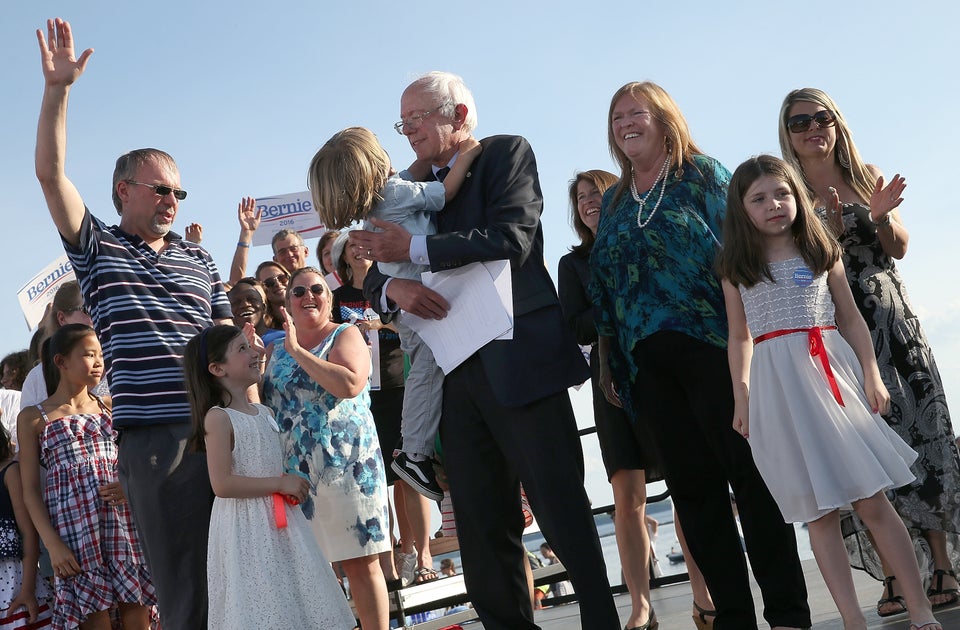 Bernie Sanders On The Campaign Trail
Popular in the Community