When an Illinois dad came across a gut-wrenching hospital photo of his young daughter on a Facebook spam page, he didn't try to get even. He did something far better.
After his daughter underwent successful open-heart surgery last year, Sean Murphy's wife snapped a photo of their adorable then-22-month old girl, Serafina, traipsing through the hospital in a gown, Hello Kitty slippers and bandages on her chest, the Daily Dot reported. The proud dad posted that same image on Reddit just because it was an "incredibly powerful picture" and it went viral –- fast –- but not completely in the way this father had hoped.
On Oct. 1, Murphy signed onto Facebook and discovered the picture he had taken had been posted to the Starteens page. It's a page that, according to the Daily Dot, engages in "Social Content Farming."
Basically, it posts heartfelt or rage-inducing images that will undoubtedly get a rise out of users in order to get them to "like" and "comment" on their posts. The more users they engage, the higher their "talking about this" stat increases, which eventually translates into ad revenue.
The picture of Serafina had collected 4.3 million likes and 61,000 shares.
But Murphy didn't try to hassle with the page's administrator. Instead, he decided to use his daughter's "fame" to help encourage people to give back in her honor, and raise money for the hospital that saved her life.
"I quickly posted a comment saying, 'I'm Serafina's father,'" Murphy told WCIX. "If this picture touches you and you want to do something more than just like it, you can give back to the hospital that helped save her life."
Murphy is currently training for the Chicago Marathon and will be running in his daughter's honor and raising money for Lurie's Children Hospital, where the little girl was treated and made a full recovery.
Before posting his message to Facebook, Murphy had just raised a few hundred dollars for the hospital. Once he encouraged complete strangers to give, the money started pouring in.
He's now raised close to $4,000 and hopes to raise a total of $5,000.
Sean Murphy is really one cool dad. Find out how you can help this doting father help other kids, like Serafina, survive life-threatening illnesses here.
Correction: An early version of this post misidentified Sean Murphy and misstated who took the photo.
Clarification: This headline has been updated to reflect the fact that the photo was circulated by a Facebook page.

Related
Before You Go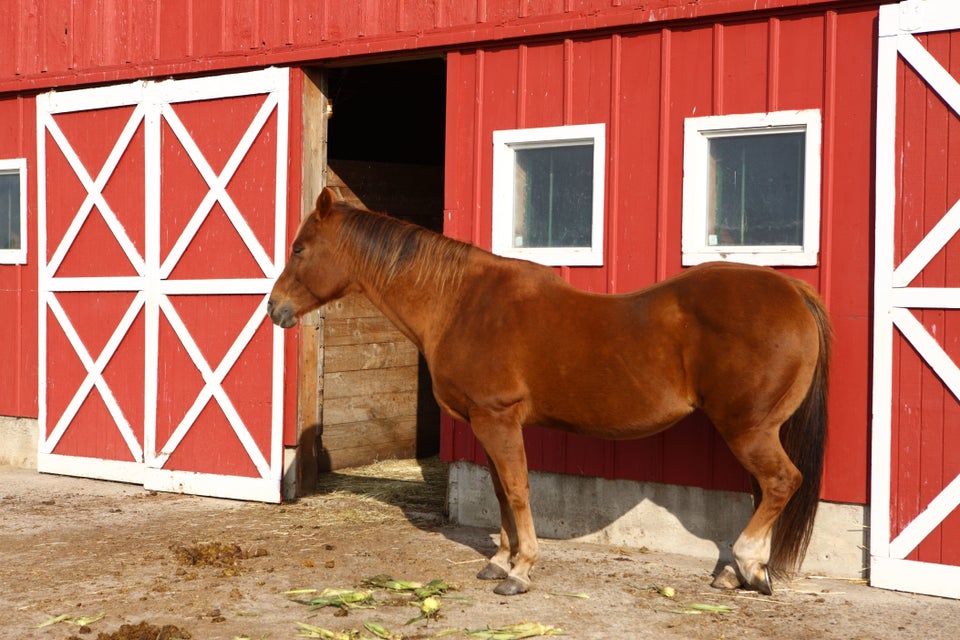 The Internet Saved My Life