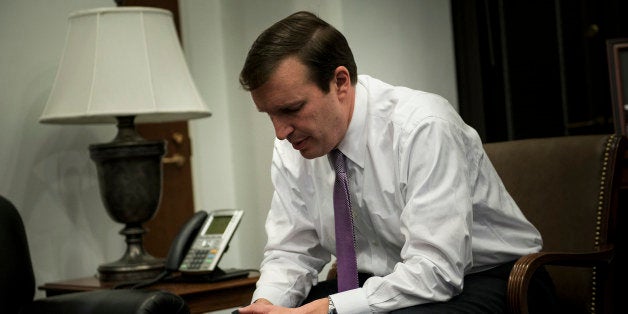 Sen. Chris Murphy (D-CT) has no specific homelessness agenda at the moment other than to better understand the struggles people on the streets face. So he spent his vacation day on Monday shadowing a man who has lost everything.
Murphy, a freshman U.S. Senator, didn't have any delusions when he decided to spend eight hours with a homeless man, whom he referred to as "Nick" on his Twitter feed to protect his identity.
According to Murphy's Twitter feed, Nick grew up with a father who was a drug addict who got him hooked on crack when he was 13. The now-homeless man became a ward of the state at 15, but still graduated high school and worked a number of sales jobs.
He became unemployed this year, lost his home and then his benefits expired at the end of December.
Nick noted that his biggest challenge is the catch-22 he can't escape.
He can't get a home without having a job, and he's struggling to get a job without having a permanent address.
Their day together also highlighted the immediate housing struggles Nick faces.
The two met at 7:30 a.m. on Monday at the Columbus House where residents were expected to leave for the day to look for jobs and attend support groups, according to the Independent.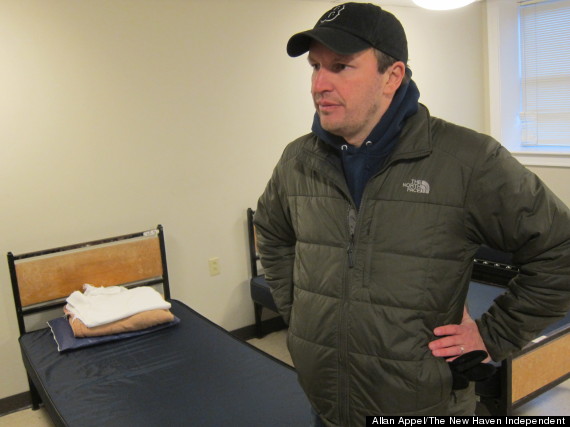 The pair first went to Nick's appointment at a methadone clinic and hung out at a Dunkin Donuts until the library opened.
At the New Haven Free Public Library, Nick nabbed a computer and sent out some job applications before the two headed to an AA meeting.
Nick and Murphy ate lunch at a soup kitchen.
They met up with one of Nick's sober friends and hung out until they could return to the shelter at 3 p.m. where there was already a line out the door of people waiting to score a bed. There weren't enough beds to go around, according to ThinkProgress.
While Murphy remained inspired by Nick's determination, he walked away feeling disappointed in the lack of money the government puts into providing shelter for the homeless, he told the Independent.
REAL LIFE. REAL NEWS. REAL VOICES.
Help us tell more of the stories that matter from voices that too often remain unheard.
BEFORE YOU GO
PHOTO GALLERY
Celebrities Who Were Homeless