So that happened. Sen. Chris Murphy (D-Conn.) hammered Congressional inaction on gun violence during a HuffPost podcast interview, following yet another high-profile mass shooting.
"Congress' silence in the face of this rash of mass shootings has become complicity," Murphy told HuffPost. "We are essentially sending a message of quiet endorsement of these murders."
Listen to the full interview with Murphy on this week's "So, That Happened" podcast, embedded above. His comments begin at the 8:25 mark.
Murphy has been a lonely voice in the Senate on gun violence, repeatedly taking the floor to list the names of people killed by guns -- even long after Congress voted down stronger gun laws in the wake of the Sandy Hook massacre. While Republicans have been the most hostile to a gun reform agenda, Murphy acknowledged in the interview that many of his Democratic colleagues aren't helping.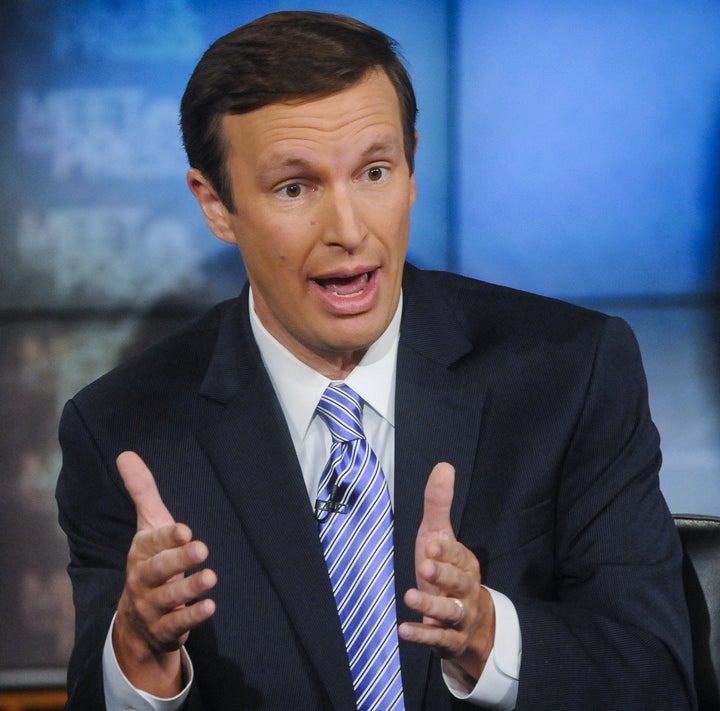 "We have to remind Democrats ... when you vote with the NRA, they don't care," Murphy said. "They don't, right? Mark Begich voted with the NRA. He voted against the background checks bill. And they spent hundreds of thousands of dollars to defeat him in Alaska. So we also have to remind Democrats that it's not like you're gonna buy yourself any political favors by voting with the NRA. They want Republicans. Period. Stop."
Also on this week's episode: Donald Trump's appeal among white nationalists, Elizabeth Warren's history of conflict with Joe Biden, and a primer on the wonders of ancient Palmyra that are currently being destroyed by ISIS. We even dig into the meaninglessness of recent stock market volatility.
This podcast was produced and edited by Adriana Usero and engineered by Brad Shannon, with assistance from Christine Conetta.
To listen to this podcast later, download our show on iTunes. While you're there, please subscribe, rate and review our show. You can check out other HuffPost Podcasts here.
Have a story you'd like to hear discussed on "So, That Happened"? Email us at your convenience!
Popular in the Community