Chris Nogy, the husband of a Republican Party official in Arkansas, suggested it was a shame that voters couldn't just threaten to shoot GOP state legislators who voted for the state's Medicaid expansion.
The 2nd amendment means nothing unless those in power believe you would have no problem simply walking up and shooting them if they got too far out of line and stopped responding as representatives. It seems that we are unable to muster that belief in any of our representatives on a state or federal level, but we have to have something, something costly, something that they will fear that we will use if they step out of line. If we can't shoot them, we have to at least be firm in our threat to take immediate action against them politically, socially, and civically if they screw up on something this big. Personally, I think a gun is quicker and more merciful, but hey, we can't. But we have to do something, we have to gain control of our representatives, if we don't then what the hell are we doing as a party except having fundraiser dinners and meetings just to raise more money for future meetings and fundraisers, and giving money to empower and elect those who would betray us without having the control to keep them in line once we do? See the pattern -- you have to know you can guide the processes you begin, if you don't, it is better not to start them. And we have to follow through, even if they are our 'friends', because the future of the nation depends on it.
Nogy did not similarly target Democratic lawmakers "as bullet backstops," he wrote, because in voting for Medicaid expansion, they were simply doing what their party wanted them to do.
PoliticsUSA.com reports that Chris Nogy is the husband of the Benton County GOP secretary, Leigh Nogy. Benton County is located in the northwest part of Arkansas, bordering Missouri and Oklahoma.
In his essay, Nogy described Medicaid expansion as a "threat domestic" and said that Republicans "need to get a LOT tougher if we are ever to assure that events like those that took place this week don't happen again." He noted that his 13-year-daughter was returning a $200 scholarship and plaque from the Arkansas Federation of Republican Women in protest.
Early Sunday, an individual who identified himself as Nogy sent a "clarification" to 5newsonline.com that explained he was not advocating violence, but rather brought up violence as a way to gain people's attention:
"And in this age of death threats from nameless, faceless thugs, we need these folks to know that while we most likely won't try to kill them or harm their families, they should be much more certain of our response than fearful of the actions of those who will not identify themselves.

I believe that in a world of nameless, faceless thugs influencing our people every day, it is imperative that we become thugs with names and faces just as scary even if in a different way. If we don't, then we lose."
Before You Go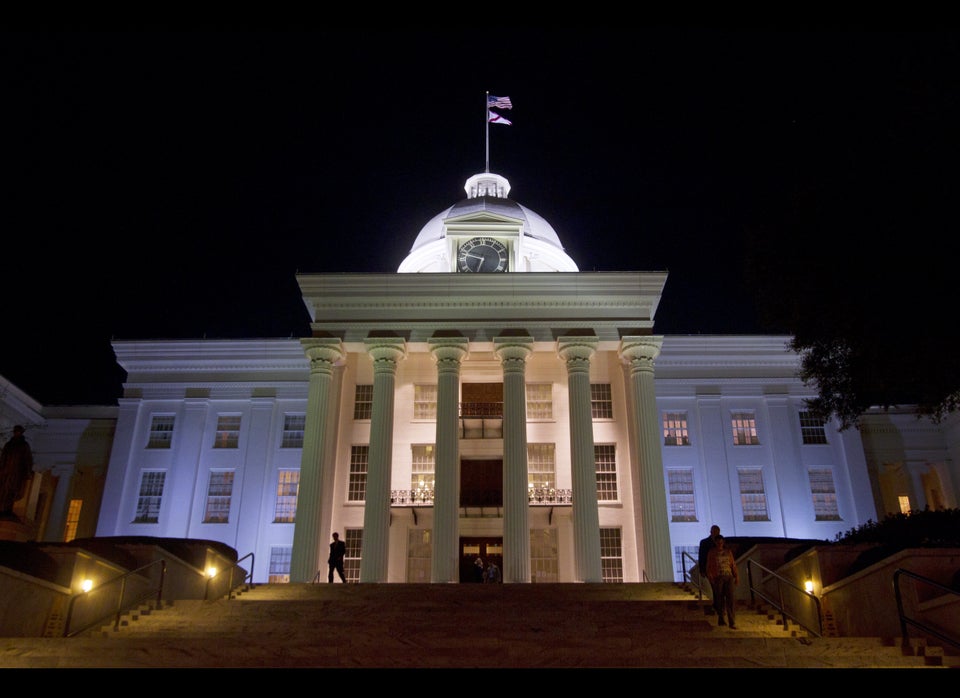 U.S. State Capitol Buildings
Popular in the Community