Here to steal the spotlight from Prince is an old favorite when it comes to art world controversy, Chris Ofili. And, we're quick to admit, we'd far rather read and write about Ofili.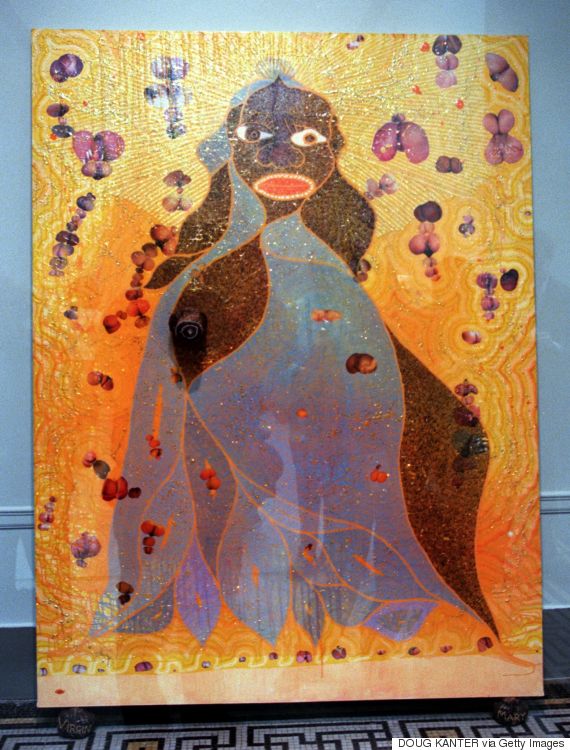 In particular, we're talking about Ofili's 1996 piece "The Holy Virgin Mary," a work Ofili referred to as "a hip-hop version of the story" of the Madonna. His shocking depiction of an African Virgin Mary features an exposed breast formed from lacquered elephant dung as well as a robe made of pornographic depictions of women's asses. The work is being sold via Christie's this June, and is expected to go for a cool $2.3 million.
Although the painting was made in 1996, it wasn't until 1999 when the feces-adorned Virgin was exhibited at the Brooklyn Museum, and the elephant dung really hit the fan. The piece, part of "Sensation," Charles Saatchi's show of works by Young British Artists, particularly enraged Mayor Rudy Giuliani, a devout Catholic who in reaction attempted to cut off the museum's city subsidy and remove its board, calling the piece "sick stuff."
The most popular interpretation, of course, seems to be something along the lines of, "Ohmygawd, this painting is made of shit!" The massive backlash and conversation surrounding Ofili's work speaks less to the masses' scatological obsession, and more to the pop-up binary that so readily assembles between the religious right and the artistic left; the traditional and the experimental, those who think artists should let religious figures fraternize with bodily excrements and those who disagree. For another example, see Andres Serrano's "Piss Christ."
While many insular art world dialogues are filled with contradictions and subtleties, the Ofili controversy presents a chance for the art-loving masses to converge over a mutual love of artistic expression. It's not the most nuanced of artistic debates, but at least those wishing to host a Facebook rant without doing much research know exactly where they stand. It's moments like these that bring the most disparate corners of the art world together to fight for a common goal: the dutiful right to rub poop on a canvas.
Yes, this work also featured Ofili's secret ingredient.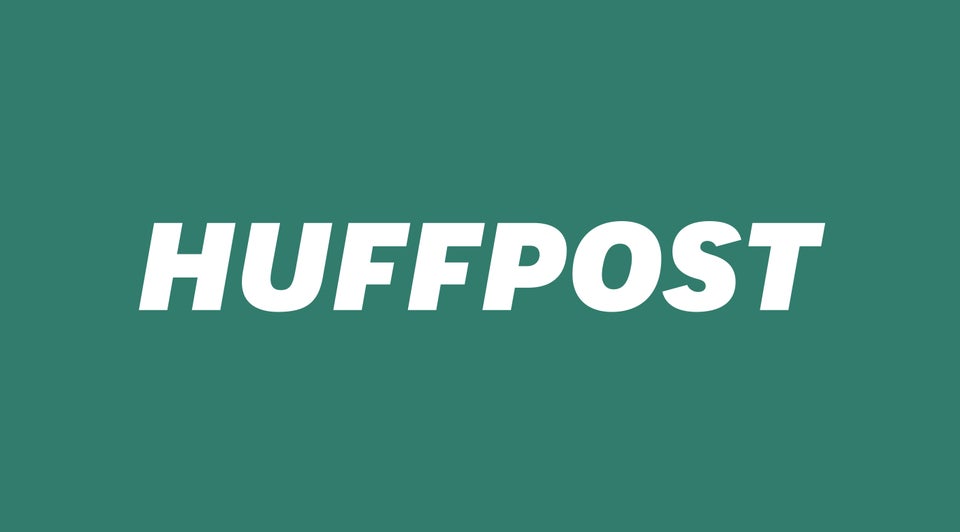 20 Most Confusing Performance Art Pieces Of All Time
Popular in the Community