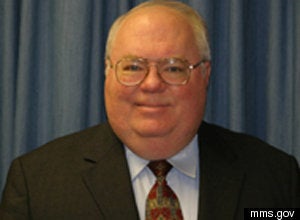 Chrys Oynes, the associate director of Offshore Energy and Minerals Management at the Minerals Management Service will retire May 31, reports The Washington Post:
Oynes, who oversaw oil and gas leasing in the Gulf of Mexico for 12 years before being promoted to MMS associate director for Offshore Energy and Minerals Management, has come under fire for being too close to the industry officials he regulated.
The Post reports that Oynes made the announcement Monday.
His move follows the April 20 explosion aboard the offshore oil rig Deepwater Horizon and the subsequent oil spill.
In the wake of the spill, Interior Secretary Ken Slazar announced plans to split MMS into two separate agencies: one that would oversee safety compliance and another that would oversee drilling leases and royalty collection.
Oynes was promoted to associate director despite his role in a "foul-up" at the MMS' regional office in New Orleans, reports The Times-Picayune:
During his tenure at the Gulf regional office in Louisiana for the MMS, Chris Oynes played a central role in an offshore leasing foul-up that cost taxpayers an estimated $10 billion in lost revenue. The Interior Department's inspector general called the matter "a jaw-dropping example of bureaucratic bungling." Despite that, the agency's then-director promoted Mr. Oynes in 2007 to associate director for the offshore program.
Related
Popular in the Community