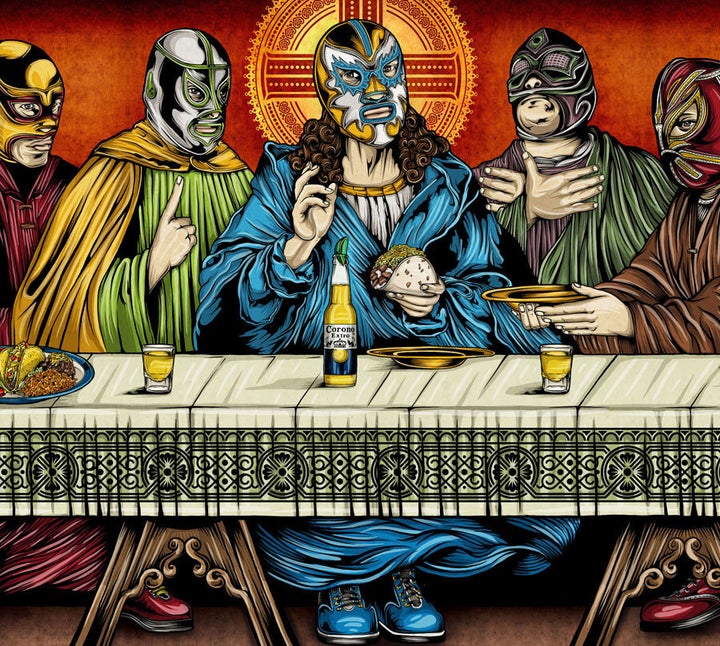 Jesus is a Mexican luchador. He prefers hard shelled tacos, a Corona with a wedge of lime, and getting together with 12 of his closest friends. Don't believe us? Ask artist Chris Parks (aka Pale Horse), the mind behind "The Last Fiesta."
"They had luchador mexican wrestling masks hanging up, right on top of each other mixed in with all of the religious stuff," Parks recounted in an interview with The Huffington Post.
"I think it was just kind of mixing pop culture and religion, which I think is a cool idea," said the self-taught illustrator. "What I like to do a lot of times is take different cultural references and then mix them together, and seeing a lot of the Catholic art that's all over Mexico, I just thought that it was kind of taking two things that you see everywhere in Mexico and trying to combine them."
But the series doesn't end with Jesus and the apostles gathering for one last meal of tacos and Tecate, Parks recently worked with the image of WWE's masked luchador "Rey Mysterio" and has designed limited edition T-shirts featuring the 'Fiesta's' saintly protagonist.
Check out more luchador inspired artwork from the artist: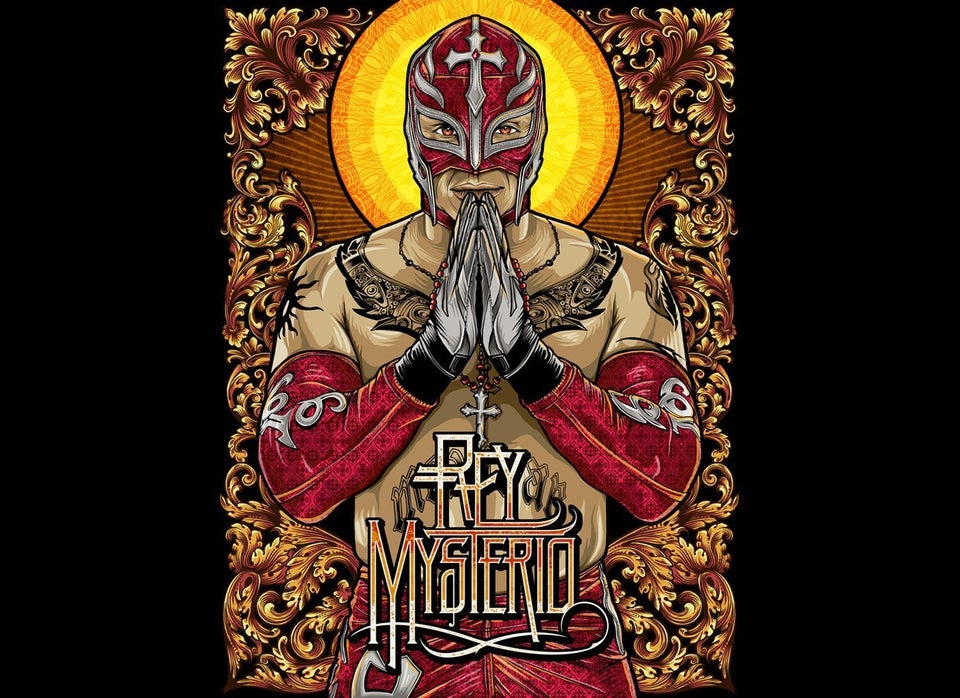 Mexican Inspired Art By Chris Parks
Popular in the Community