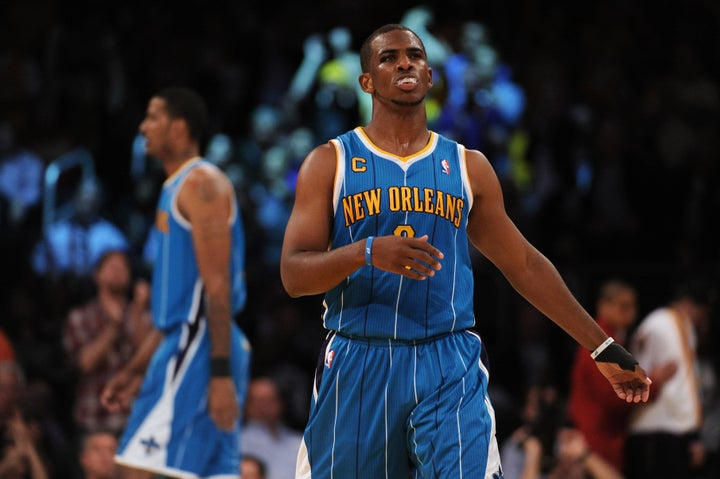 The unprecedented turn of events regarding the vetoed NBA trade about to send Chris Paul to the Los Angeles Lakers on Thursday evening gave way to shock and confusion on Friday.
That wasn't enough to stop the outrage coming from writers, analysts, along with the teams and players involved in the trade.
The drama provoked Grantland editor in chief Bill Simmons to opine that Stern created his own Watergate. ESPN writer and talking head Michael Wilbon called the move "gutless" and said the owners should be ashamed of themselves. New Orleans, Houston and Los Angeles plan to appeal to the league and have the decision be reversed.
For his part, Paul could muster only a three-character response:
ESPN's Stan Verrett reported that CP3 would not show up for New Orleans Hornets training camp on Friday. Paul is also said to be exploring legal options NBA players union chief Billy Hunter.
Wow, indeed. So will Chris Paul eventually get traded? Or is he stuck in New Orleans until he becomes a free agent? Will there be a full-scale NBA mutiny? Who knows what will happen, but scroll down for the latest updates on the NBA drama.
Calling all HuffPost superfans!
Sign up for membership to become a founding member and help shape HuffPost's next chapter