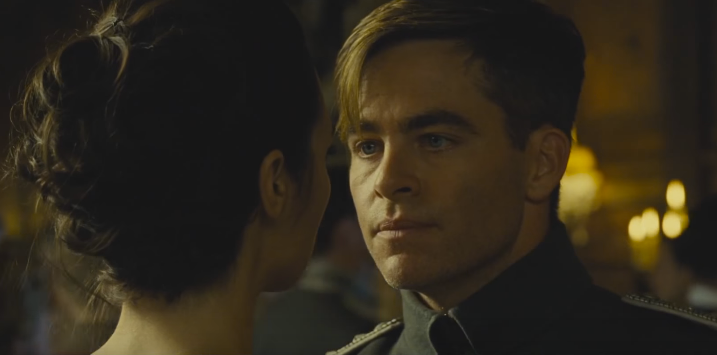 Rumors about the new "Wonder Woman" movie are flying around faster than Wonder Woman's invisible jet, which supposedly won't be in the film (wink, wink).
For real, it won't be in the movie, though. I just had something in my eye (wink, wink).
Now, thanks to actor Chris Pine, another rumor is finally grounded.
For a while, there's been a story going around that Pine would play multiple roles in the upcoming film. We already know the actor is taking on the part of Wonder Woman's love interest, Steve Trevor, but the movie is reportedly taking place in three different time periods. Since that news broke, there has been a rumor that Pine would take on the role of both Trevor and Trevor's grandfather.
Apparently, that's not the case.
The Huffington Post caught up with the actor while he was out in LA to film for the new Armani Code fragrance. When asked if he would be taking on roles other than Steve Trevor in the movie, Pine gave a pretty solid, "No," dismissing any possible credence.
Pine probably doesn't have time to take on multiple roles in one movie anyway. In addition to "Wonder Woman" and being the face of Armani Code, he also continues to play the role of Captain Kirk in the "Star Trek" franchise. Still, somehow the actor found time to talk, and we covered everything from "Wonder Woman" to the return of Chris Hemsworth in "Star Trek" to the possibility of Pine returning for "Princess Diaries 3."
(Yeah, he was a part of the "Princess Diaries" franchise.)
What are you most excited to do with your character in "Wonder Woman"? What should fans expect?
It was fun to fall in love with Gal Gadot. It was fun to do some comedy. It was fun to do some action. The part kind of asked for a little bit of all of it, so it was a good time.
I think what's really fun and exciting about it ... different about it, actually, is that there's a nice love story at the center of an action film, and I don't think you see that often in these kinds of films.
It's such a trip that, in the first one, Chris [Hemsworth] had such a small but super important part and he knocked it out of the park. He's only on screen for so little time and he's really emotionally the centerpiece of that film. I've only really seen him a couple times since then strangely, so it would be fun to reunite with him. I was honestly quite happy where the end of that father-son storyline ended, but I'd be happy to work with Chris again. He's a great actor and a really nice man.
How'd you first join Armani Code, and what's it like being "the face" of something? Sounds like a lot of responsibility.
It was quite random. I wasn't looking to do it. I got a call from my agent saying Mr. Armani was looking for someone to be a part of the campaign. I kind of quickly joined up. It's a nice, flattering gig. It's certainly not brain science and I've been a fan of his work and appreciated what he's done, so it seemed like a good fit.
What's a code you live by?
I try to live joyfully and the by the rule of treating others how you'd want to be treated ― that's a good one to stick by.
There's been talk about "Princess Diaries 3." What do you think about traveling to Genovia again in a sequel?
Garry [Marshall] passed this year, so I'm not really thinking about much about the film as I am thinking about a man who I really loved and gave me my first start in film. In terms of doing the film, we'll cross that bridge after.
If anyone can catch a falling star and put it in your pocket, it's definitely the guy who plays Captain Kirk.
Before You Go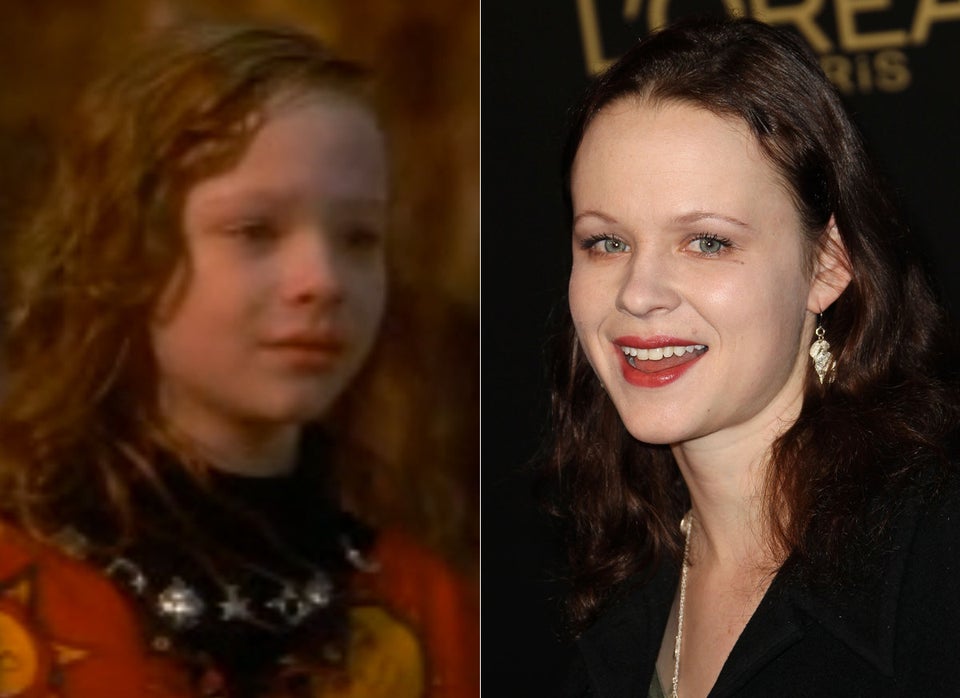 Child Actors All Grown Up
Popular in the Community