Chris Pratt and Anna Faris can get a little competitive when it comes to parenting.
Since both of Jack's parents are actors, it seems his bedtime stories get a little out of hand at times.
"We're strangely competitive with each other when it comes to entertaining him and getting into the voices and the characters," Pratt told Ellen, adding that he and Faris have to take turns reading and frankly, performing the stories.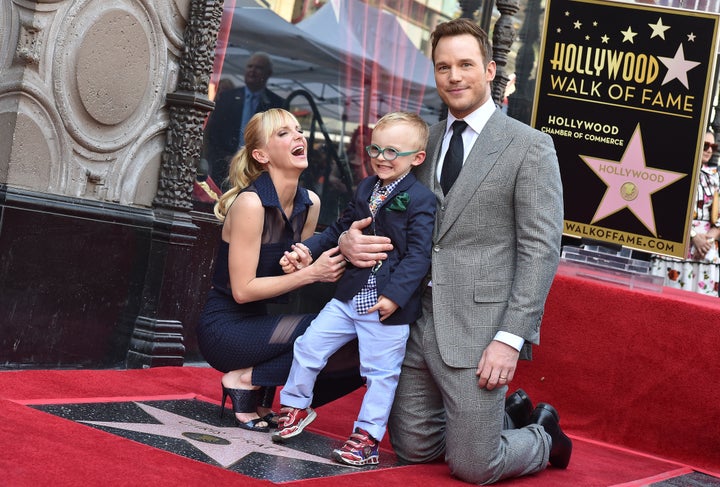 "I'll read the left page, and she'll read the right page," he continued. "And I start affecting a little accent for the character and then she's like, 'Oh!' And she starts gesticulating and laughing, and before long, it's like we're completely not even paying attention to whether or not he's even [paying attention]."
At that point, Jack is probably sleeping, the talk show host joked.
"We're so competitive with one another, it's like 'I'm calling in my hair and makeup team. I've got my costume!'" Pratt added.
Still, the couple's bedtime story competition is all in good fun. Said the dad, "It was funny. We got a kick out of it."
Can they adopt all of us?