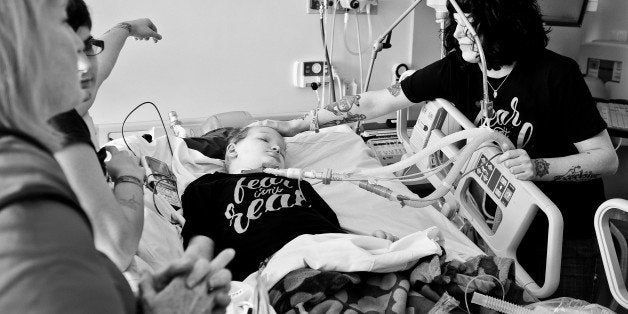 UPDATE: This post has been updated to reflect the amount of money raised as of press time.
The legendary #TwitterBowl is now history, but Chris Pratt is continuing to champion for kids in need of a superhero.
One of Pratt's latest inspirations is Joe Henson, 12, who was diagnosed with medulloblastoma -- a fast-growing brain tumor -- in June of last summer, just three years after his father died in a car accident. The night before Joe underwent surgery, he told his mother: "Dad always taught me that fear isn't real, it's all in your head."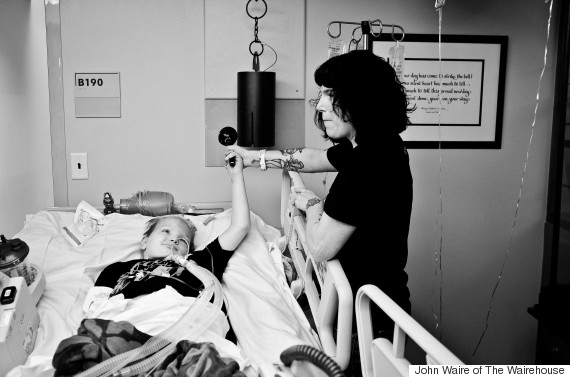 Joe had his surgery at Johns Hopkins Hospital in Baltimore, and although he is home now, he must return to Hopkins once a month for chemotherapy. To help fund his medical care, Jay and Melanie Selway -- friends of Joe's mother, Angela -- launched a GiveForward campaign called "Fear Isn't Real: Helping Joe Henson." Jay grew up with Chris Pratt's wife, actress Anna Faris, and contacted her family to ask Pratt to post about the campaign on social media.
Two days before the release of "Guardians of the Galaxy," in July 2014, Pratt tweeted a message "to promote something more important," and linked to the GiveForward page. Melanie told Today.com that donations "just exploded." After the Selways began selling T-shirts with the quote, Pratt took to Twitter again to post about the shirts. Using the hashtag #FearIsntReal, he encouraged his 1.7 million followers to share their own photos of them in the shirt.
"I let everybody know that we were selling the T-shirts ... and [Pratt] grabbed onto that, all on his own," Melanie told Today. "We sold 300 T-shirts in two days. It was insane."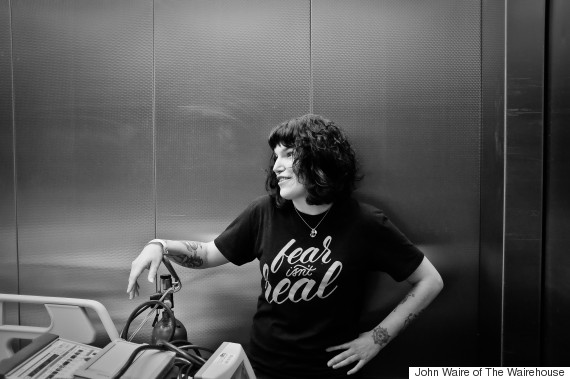 While the campaign has taken off, Joe's recovery remains a struggle. Angela Henson's present goal is to secure at-home care for her son.
"Knowing that kind souls, from my friends to Chris Pratt, rallying behind Joe is quite overwhelming," Angela Henson wrote in an email to Today. "I will be forever grateful to everyone involved in getting Joe better."
To make a donation, visit Joe Henson's GiveForward page. To purchase a T-shirt, visit Booster.com here.
CORRECTION: This story originally stated that Chris Pratt first supported the #FearIsntReal T-shirts in February. Pratt has helped promote the shirts since August.