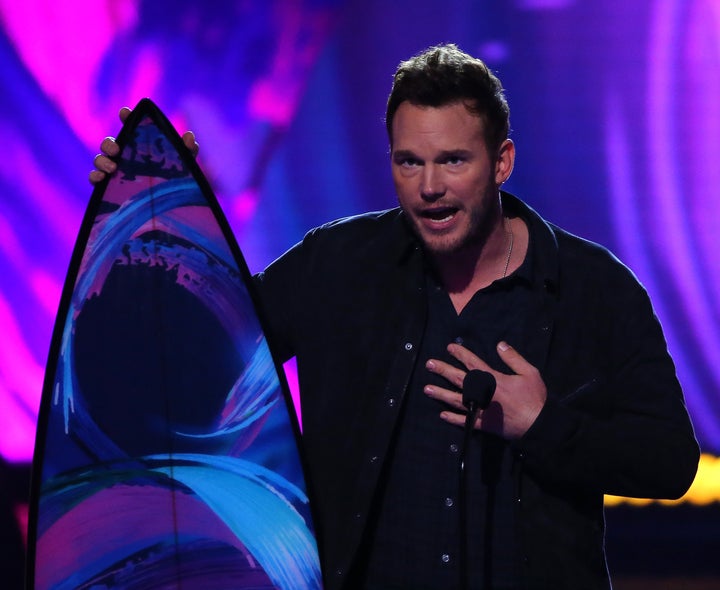 You've got to give it up for Chris Pratt. Most actors would take a hard pass on all award shows, let alone the Teen Choice Awards, after a very public break up. But not him.
Pratt made his first public appearance since announcing his separation from Anna Faris earlier this month at the ceremony in Los Angeles on Sunday ― with his usual wit and charm intact. He skipped the red carpet, but took the stage later in the night to accept the Choice Sci-Fi Movie Actor prize for "Guardians Of The Galaxy 2."
After thanking presenters Millie Bobby Brown, Maddie Ziegler and Grace VanderWaal, Pratt went on to share his own Hollywood origin story.
"When I came to Los Angeles, I came from Hawaii and I had all of this blonde hair and I was tan and I met an agent because I really wanted to be an actor and get an agent and he said, 'Wow. Bro, you must surf?' And I said 'Yeah,' and that was the first of many lies I told to get where I am today," he told the crowd.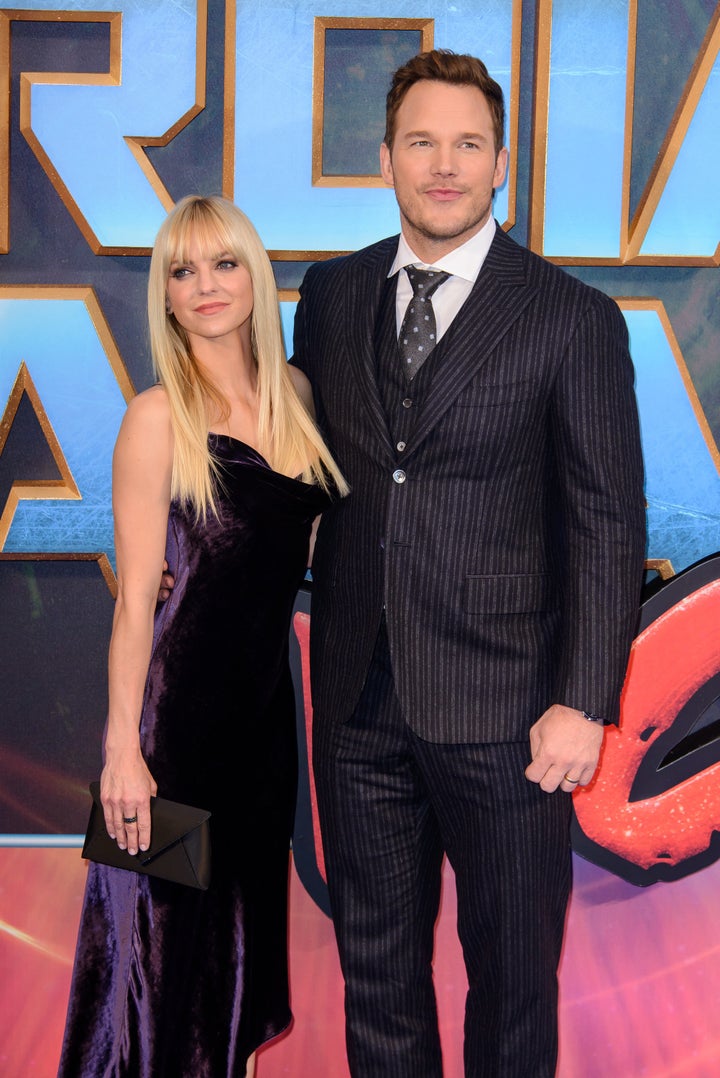 As a deeply religious man, Pratt also made sure to mention one of the most important forces in his own life.
"I would not be here with the ease and grace I have in my heart without my lord and savior, Jesus Christ," the actor continued.
The 38-year-old closed the speech by thanking "Guardians of the Galaxy" director James Gunn for bringing the films to life and promising that fans have much to look forward to in the third installment.
Pratt seems to be leaning on his faith since separating from Faris. He took their 4-year-old, Jack, to church hours before the award show on Sunday, smiling for the cameras as he carried his son in the parking lot.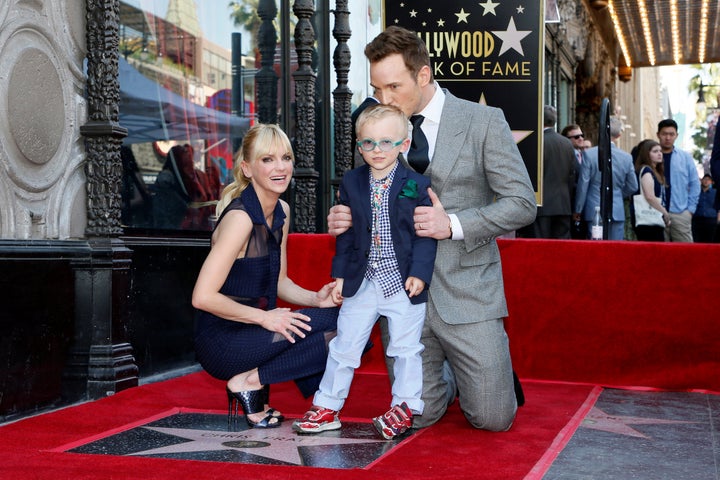 Last Sunday, Faris and Pratt broke our collective hearts with a joint statement revealing that they are separating after eight years of marriage.
"We tried hard for a long time, and we're really disappointed. Our son has two parents who love him very much and for his sake we want to keep this situation as private as possible moving forward. We still have love for each other, will always cherish our time together and continue to have the deepest respect for one another."
Neither party has revealed the reason behind the split, but Faris' upcoming book, which reportedly delves heavily into their relationship, is still set for an October release with a foreword written by Pratt.
Watch his full speech below.
Before You Go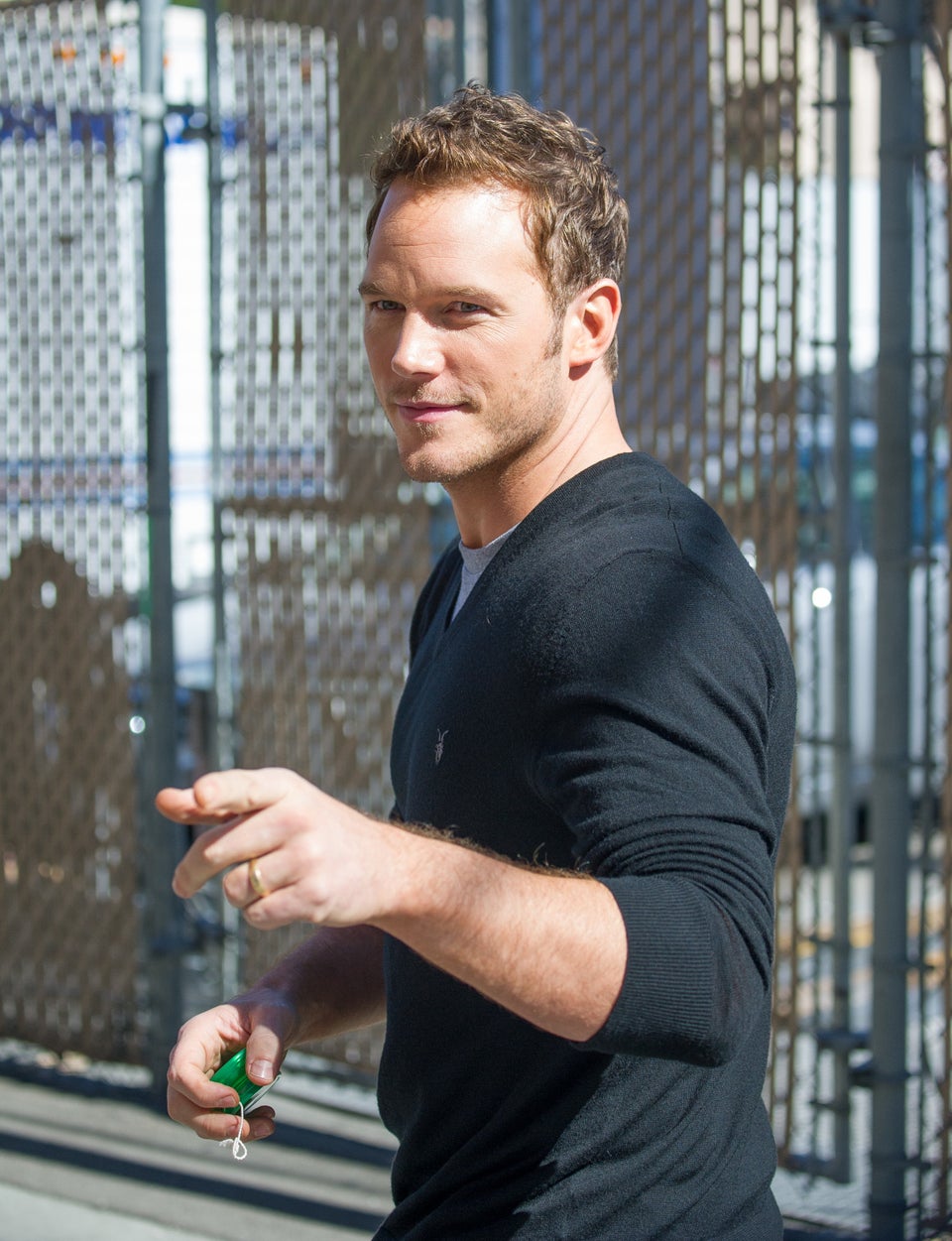 Chris Pratt's Sexiest Photos
Popular in the Community