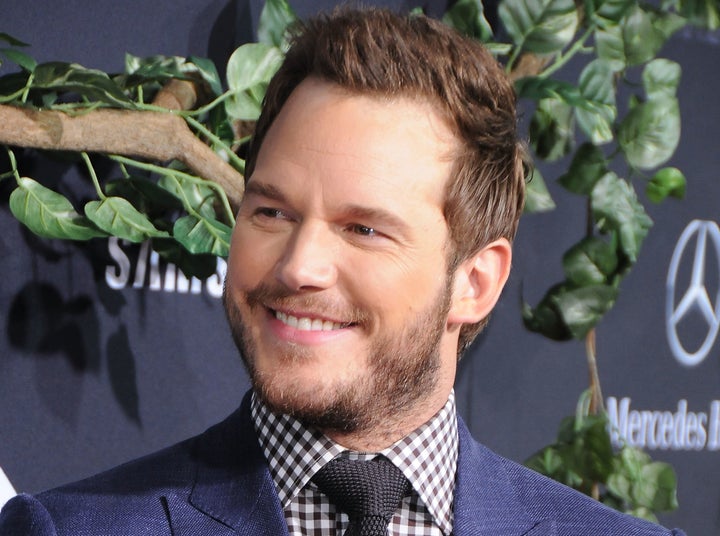 The "Passengers" star was recently named September's Man of Style by InStyle magazine, and because of that, he stars in a photo spread inside the magazine. He looks handsome, as always, but the best part about the shoot is Pratt's Instagram commentary about the images. Leave it to him to turn a photo shoot in a work of comedic art. 
For instance, in the shot below, he pointed out the irony in the fact that he didn't choose his own clothes for shoot, yet he's considered a Man of Style. He did admit, though, that he prefers simpler garments. 
"I mostly like T-shirts with American flags on them," he wrote. "Usually I go for the one on the top of the 'shirt pile' but I want to promote this nice magazine called In Style Magazine because everyone who was there that hot day we were doing the photo shoot was really nice." 
"They had nice food spread out. And they played good country music. And there were horses all over the place," he added. "I feel like I took some pictures with some horses but those didn't make the magazine. Maybe I accidentally closed my eyes or maybe the horse's agent threw a Hollywood bitch fit for some reason." 
In this photo, he got hilariously candid about his jeans being a little too tight and the sweat on his forehead. 
"I was sweating so bad they gave me that hat," he wrote. 
Our favorite image is definitely this shot of Pratt "pretending to itch my neck in a Canadian tuxedo." Seriously, it's not easy to make the classic Canuck trend look this good. 
For good measure, InStyle sent the actor a bonus image with one of the horses that didn't make it into the magazine. According to Pratt, the horse's styling was all him. 
"I put that hat on the horse's head. Boom. My idea! #classic," he wrote, adding, "I'm like the horse whisperer. Right after this I got it to stand on one foot and break a board with a blindfold on. Then I jumped it. Over a mountain. Not to brag."
All photo shoots should come with commentary from Chris Pratt. 
Calling all HuffPost superfans!
Sign up for membership to become a founding member and help shape HuffPost's next chapter
BEFORE YOU GO
PHOTO GALLERY
Chris Pratt's Sexiest Photos