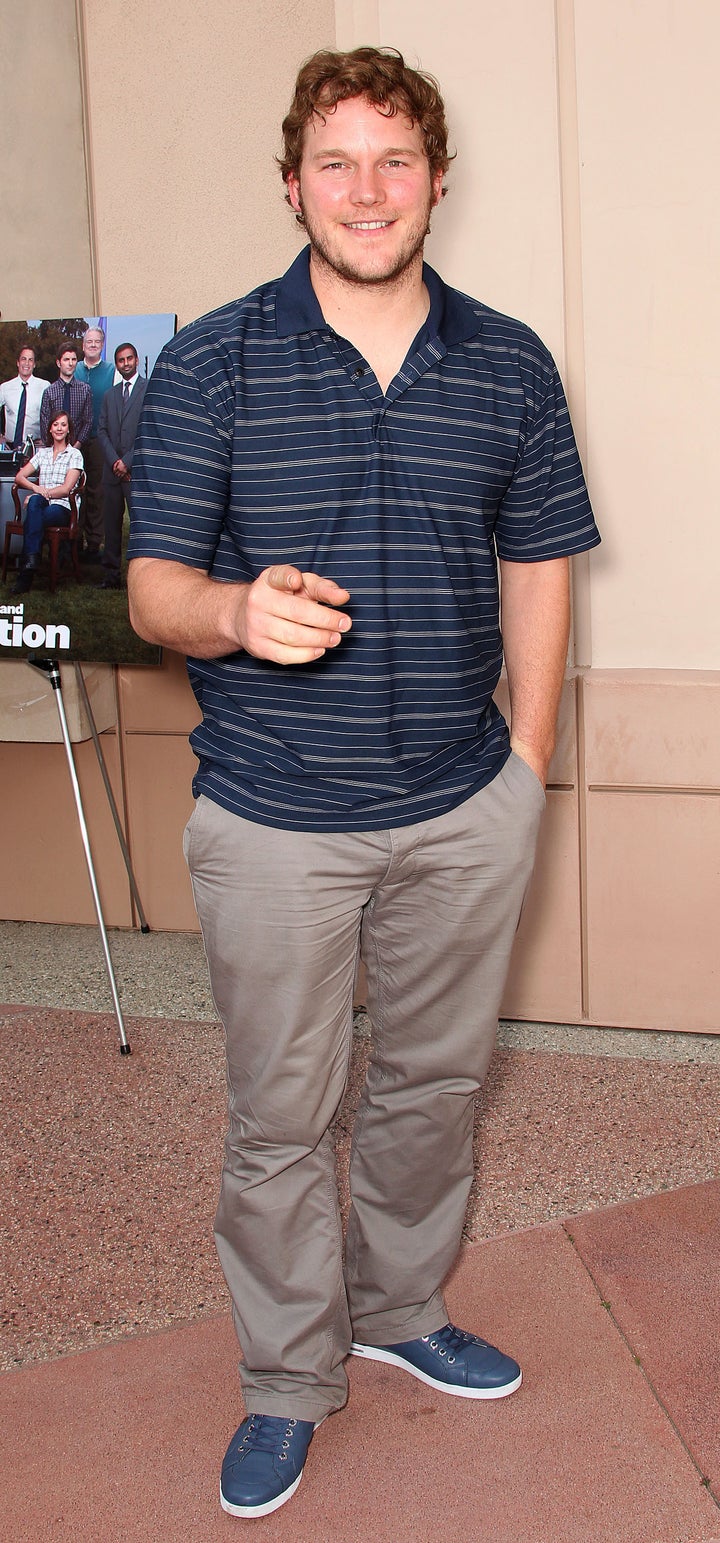 Chris Pratt is best known as Andy Dwyer, the hilariously dim yet lovable Mouserat singer on "Parks and Recreation," but the actor will be seen in a new light come this fall. Pratt will co-star in "Moneyball," the story of the statistical analysis revolution pioneered in baseball by Oakland A's general manager Billy Beane, who will be played by Brad Pitt. Pratt will be playing the film version of real life ballplayer Scott Hatteberg, the catcher-turned-first baseman that was the poster boy for the movement, with the film offering him a chance to show off his dramatic side.
But before he could flex his dramatic acting muscles, he had to hit the gym for some dramatic weight loss. Pratt told Movieline about his audition process for the film, in part detailing the bad news he received after his first audition, and how it made him change his ways entirely.
"My agent called me and said, 'Chris, they really thought you were good, but they think you're too fat,'" Prat remembered. "I was like, 'F*ck, really? That sucks. OK, well, I can lose weight. Did you tell them I could lose weight?' 'Yeah, we told them. They haven't offered it to anyone else. There's no guarantee, but...'... It was another three months before I found out I got the role, but in that three months I think I dropped 30 pounds. I was bound and determined to become Scott Hatteberg whether they cast me or not."
Pratt talks about how the role allowed him to take a break from all the physical comedy he had been doing on "Parks and Rec," something he talked to Vulture about earlier in the year.
"I think it started out when I kept pushing the writers to put me on rollerblades. Because I think any man over 250 pounds rollerblading is instant hilarity," he said. "There's nothing funnier than a giant, grown man rollerblading. So they started doing that and it got laughs."
Unsurprisingly, he decided to go back to the big man comedy laughs for his next film, the reunion flick, "10 Year."
"I went from 220 pounds that I cut down for 'Moneyball' to almost 270-280 pounds for 'Ten Year,'" Pratt remembered. "I gained -- s*it, like 50 pounds to play this fat, alcoholic character. That made it really fun. I would drink dark beer every night. I would have a double order of pancakes every morning. Burgers for lunch. Fries, snacks, candy. I ballooned my weight up. It was probably very unhealthy, but it was so fun."
WATCH
:
Popular in the Community