To illustrate the Los Angeles lifestyle for his London audience on Wednesday's "The Late Late Show," James Corden invited "Jurassic World: Fallen Kingdom" star Chris Pratt for a hike in the Hollywood hills.
Pratt played the straight man in the amusing clip to Corden's fish out of water. The great outdoors isn't a great passion of the host, but he did bring his own salad dressing as a dip for what he pulled from the ground.
Pratt warned Corden not to emulate the time when adventurer Bear Grylls drank the liquid strained from animal poop to prevent dehydration. But, hey, it's warm and dry in LA and a certain host had a thirst to slake.
Watch Pratt and Corden climb to new comedic heights above.
Related
Before You Go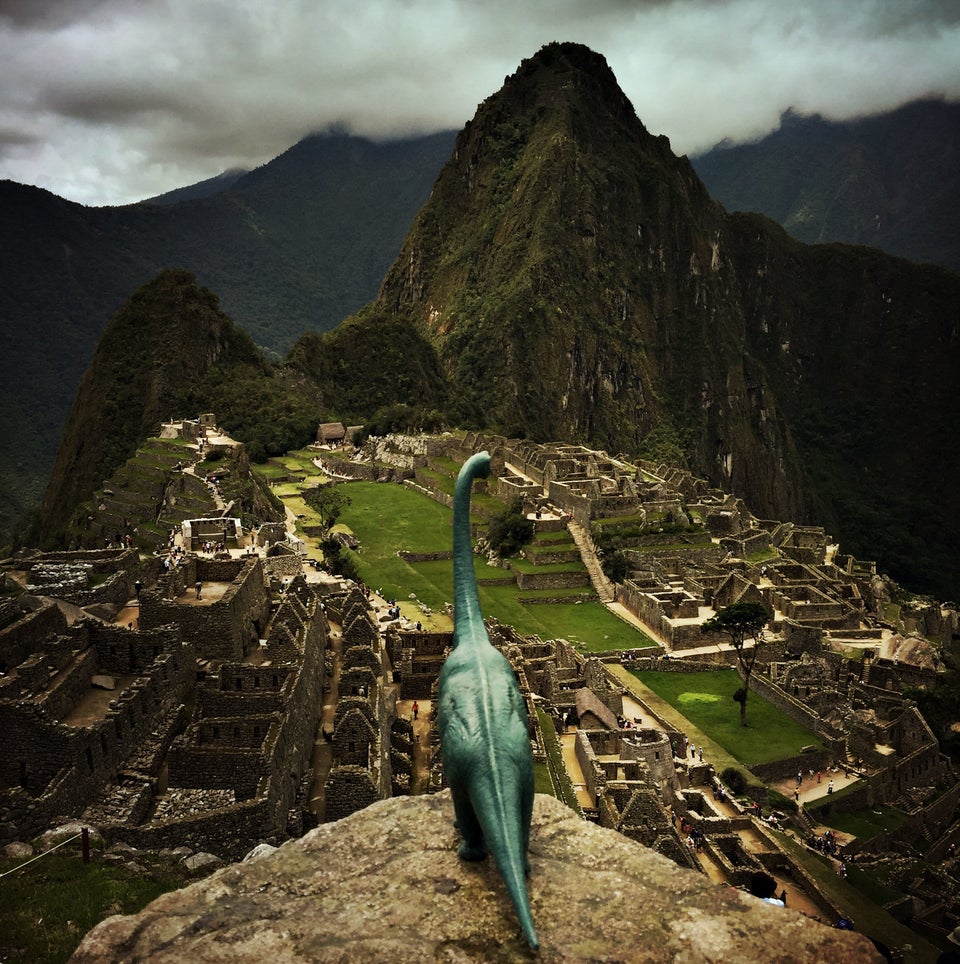 Dinosaurs Make Travel Photos Better
Popular in the Community