 Party Chairman Chris Redfern used a press conference Tuesday morning to criticize Rove and his group for the new ads, which run on television statewide for 10 days starting today, saying they are the only thing helping Republican Senate nominee Josh Mandel in his race against Sen. Sherrod Brown (D). The ads raise spending by conservative groups from outside of Ohio to $10.5 million in the race.
"For more than a year Josh Mandel has been kept afloat by a torrent of outside money," Redfern said. "The only reason that Josh Mandel's campaign is alive today is Karl Rove gives it CPR."
The Crossroads ad buy in Ohio is part of a $2.5 million ad campaign the group is running targeting Democratic Senate candidates in three states. In addition to Brown, the Rove backed group is targeting Sen. Jon Tester in Montana and former Gov. Tim Kaine's Senate campaign in Virginia. The ads are being used to target government waste and health care reform according to the group.
The Democratic Senatorial Campaign Committee filed a complaint with the Federal Election Commission on Monday calling for Crossroads, along with the conservative groups Americans for Prosperity and the 60 Plus Association to disclose their donors, saying the groups are acting as political advocacy groups. The groups do not have to disclose their donors because they are organized under section 501(c)(4) of the federal tax code.
Redfern criticized the secrecy of the group's fundraising and accused Rove of trying to buy Mandel's support in the Senate. Mandel, Ohio's state treasurer and a Tea Party favorite, has recently said he believes he'll be outspent by outside groups in the race. Liberal leaning super PACs have spent $2.5 million on the race. Redfern said he wants Mandel to acknowledge the outside spending and also agree to run an issues based campaign against Brown.
"Josh Mandel is gleeful in the prospect of $10.5 million trying to bail him out of a mediocre campaign," Redfern said. "You have a candidate who will set aside his obligations that he is duty bound to perform to fly off to raise money. What was Josh doing in the Bahamas? What was Josh doing in Los Angeles? What was young Josh doing in New York and Washington?"
Before You Go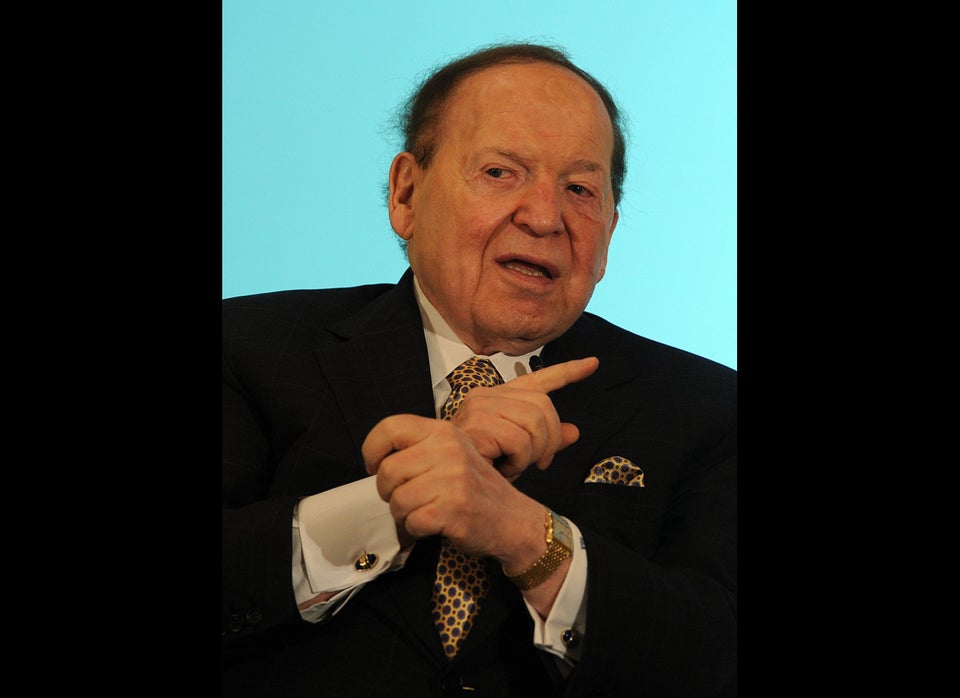 Donors Giving $500,000-Plus To Super PACs
Popular in the Community