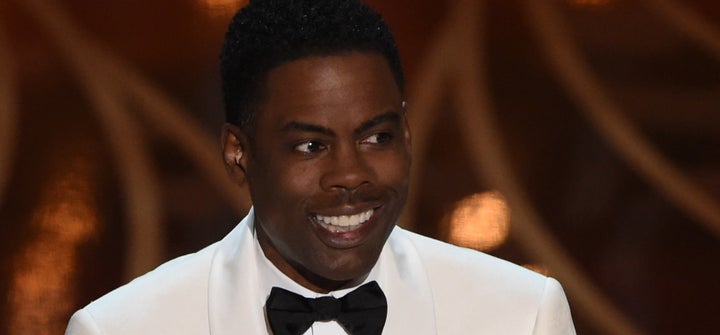 The #AskHerMore movement, which calls for red carpet interviewers to ask women about more than just "who they're wearing," opened our eyes to the fact that there are much more important things to talk about on the red carpet than just fashion. But thanks to Chris Rock's monologue from the Oscars on Sunday night, we have a whole new way of looking at it.
"Another big thing tonight is you're not allowed to ask women what they're wearing anymore. It's a whole thing -- #askhermore, you have to 'ask her more.' ... 'You ask the men more!' Everything's not sexism, everything's not racism. They ask the men more because the men are all wearing the same outfits, OK? Every guy in there is wearing the exact same thing. If George Clooney showed up with a lime green tux on and a swan coming out his ass, somebody would go, 'What you wearing, George?'"
We're in total agreement that the talented actresses who attend awards shows have way more to talk about than their beautiful dresses, and the contrast in conversations between men and women on the red carpet is palpable.
But we have to hand it to Rock, he totally has a point.