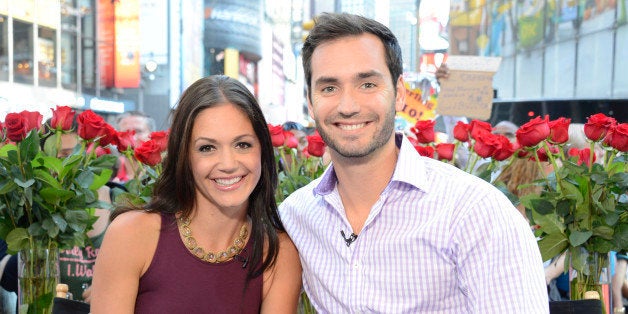 A few days ago, Chris Siegfried, this year's "Bachelorette" winner, tweeted and instagrammed that he is publishing a book of his poetry (it appears that there will ALSO be poetry by the Bachelorette herself, Desiree Hartsock). The book is called Diamonds + Hearts: A Poetic Memoir.
While we're, you know, happy for him, we guess, we're not all that impressed with his work. Stanzas like "I step out of that limo,/ You...standing there beautiful in that dress./I lost my breath for that moment, /Then thought, getting down on one knee would be best" sound more like a cheesy, bad pop song than true poetry. But hey, YOU be the judge.
Here are some examples of his work that he posted on his personal Instagram account:
We're not sure who's publishing this (it might be self-published for all we know), but Siegfield notes in his tweet to "stay tuned" for more information.
Is nothing sacred any more? (Feel free to call us "old curmudgeons" in the comments).
Calling all HuffPost superfans!
Sign up for membership to become a founding member and help shape HuffPost's next chapter