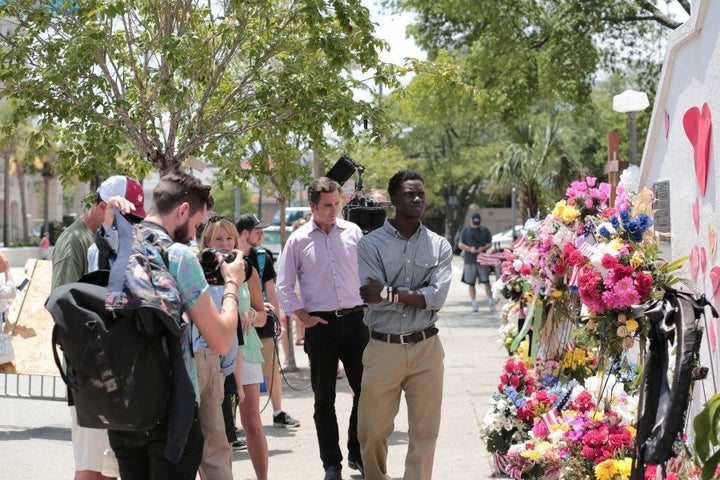 Coleman-Singleton, 45, was a pastor at Emanuel African Methodist Episcopal Church and the mother of Chris Singleton, a baseball player at Charleston Southern University. Singleton is the focus of ESPN's latest episode of "E:60," airing Tuesday, Aug. 4.
In an exclusive clip of the segment, "Love Is Stronger," shared with The Huffington Post, reporter Bob Woodruff speaks with Singleton, 19, and others about the massacre, including Singleton's amateur summer league coach, Kenny Wilkinson, who said baseball may have changed the course of events for the young man that night.
"It was one of the few Wednesday games that we had throughout the season, and if we weren't playing baseball that night, Chris Singleton would probably have been at AME Church with his mother," Wilkinson told "E:60."
Singleton has spoken about the death of his mother before, giving a powerful and emotional address at a vigil a day after her death. His words serve as the title for the "E:60" segment, which is the first time Singleton has spoken about the tragedy since the June vigil.
"Love is stronger than hate," Singleton said that evening. "So if we just love the way my mom would, then the hate won't be anywhere close to where the love is."
In the episode, Singleton details the events of the tragedy, saying he received a call that "something bad happened," and when he arrived at the church, he learned his mother had been shot. He later learned his mother did not survive the attack.
A college athlete herself, Coleman-Singleton, a mother of three, also coached a girls' high school track team.
Echoing his words from June's vigil, Singleton said it is his mother that gives him the ability to forgive the accused shooter, Dylann Roof.
"I chose to forgive him, because that's what my mom would do," he said. 
"E:60" will air Tuesday, Aug. 4 at 9:30 p.m. EST.
PHOTO GALLERY
Charleston Church Shooting Victims
Calling all HuffPost superfans!
Sign up for membership to become a founding member and help shape HuffPost's next chapter