Chris Singleton, whose mother, Sharonda Coleman-Singleton, died during the shooting rampage in Charleston, South Carolina, on Wednesday, delivered a powerful message to the world on Thursday evening: No matter how much hate there is the world, it's no match for love.
"Love is stronger than hate," Singleton, a baseball player at Charleston Southern, said after a vigil in North Charleston on Thursday evening. "So if we just love the way my mom would, then the hate won't be anywhere close to where the love is."
Coleman-Singleton was one of nine victims of the shooting at Emanuel African Methodist Episcopal Church, where she was a pastor. Singleton said he had been going to the church since he was in sixth grade, when his family moved to the area.
"We will get through it. Our church will get through it," Singleton said Thursday. "It's tough times, but I know for a fact that everybody will press on."
"We've come together as a community to try to get past these things," he added. "Tragedy has happened, but life is going to go on and things will get better."
"Honestly, my knees are a little weak right now, but I'm trying to stay as strong as I can while I press on," he said. "We are mourning right now, but I know we'll get through it."
Singleton said his primary concern right now is caring for his two siblings.
Asked how he would move forward after such a tragedy, Singleton said: "Every time I do something good, I'll probably give her a little wink in the sky."
"In this situation, I just think about her smile," he said. "She smiles 24/7. That's just what I'm thinking about to push me on."
Singleton's full comments begin at 25:50. (YouTube)
Before You Go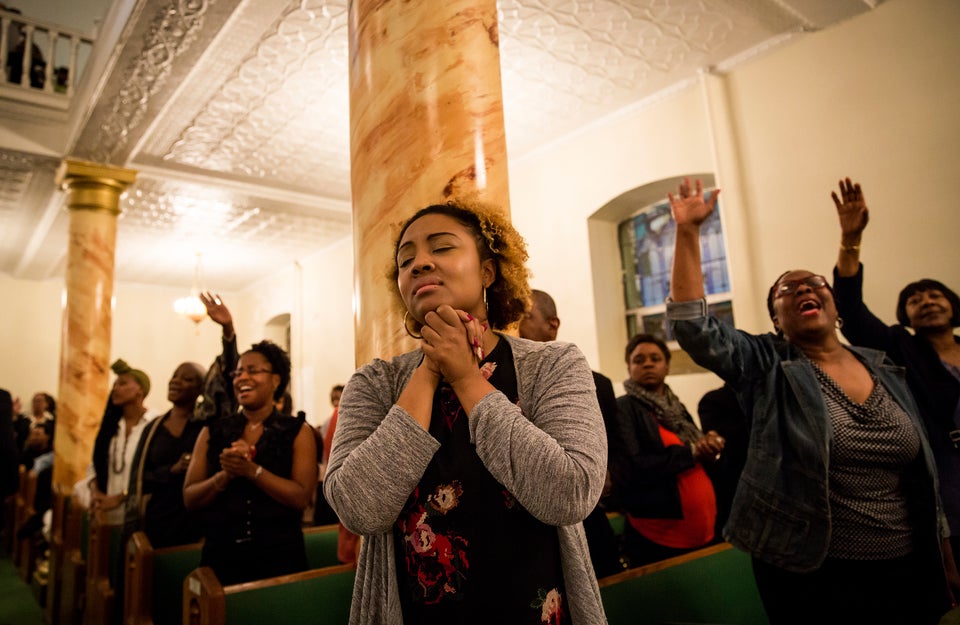 Charleston Church Shooting
Popular in the Community