The fall-out over DC Comics's appointment of anti-gay novelist Orson Scott Card to pen an upcoming "Adventures of Superman" issue continues as the artist for the story quit amid media criticism.
Chris Sprouse was supposed to illustrate the "Superman" issue written by Card and Aaron Johnston, but he dropped out of the project on Tuesday after a steady stream of backlash over Card's well-documented anti-gay views, according to USA Today. "The media surrounding this story reached the point where it took away from the actual work, and that's something I wasn't comfortable with," he explained in a statement. He hopes to work with the comic giant again in the future.
DC Comics supported Sprouse's decision. "We fully support, understand and respect Chris's decision to step back from his Adventures of Superman assignment," the company said in its response, according to USA Today. "Chris is a hugely talented artist, and we're excited to work with him on his next DC Comics project. In the meantime, we will re-solicit the story at a later date when a new artist is hired."
Card's association with DC Comics isn't the only controversial pairing.
Summit is set to release a $110-million adaptation of Card's 1985 sci-fi novel "Ender's Game" in November but The Hollywood Reporter claims the studio is grappling with how to handle his involvement in the film after the DC debacle.
"This will definitely take away from their creative and their property," one studio executive told THR. Another suggested, "Keep him out of the limelight as much as possible."

Before You Go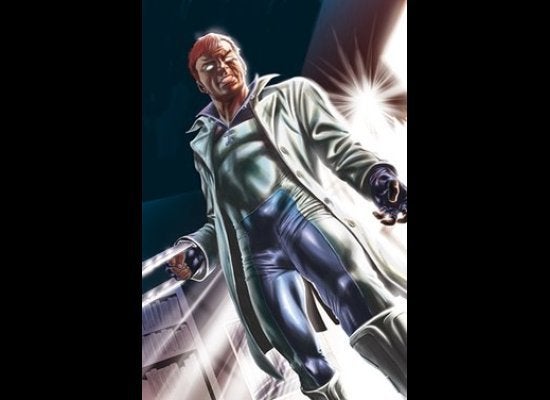 13 LGBT Comic Book Characters
Popular in the Community