Constituents booed and heckled Rep. Chris Stewart (R-Utah) Friday evening at a town hall meeting in Salt Lake City, where audience members questioned him on issues including immigration and President Donald Trump's Russia ties.
More than 1,000 people attended Friday's town hall at West High School, the first held in the state since Rep. Jason Chaffetz (R-Utah) claimed protesters at a forum he held in February were paid. The Salt Lake Tribune reported that members of the audience frequently shouted at Stewart to "do your job," called him a "liar" and asked "who are you in bed with?" They also held up signs that read "agree" or "disagree" to show the congressman how they felt about his responses to questions.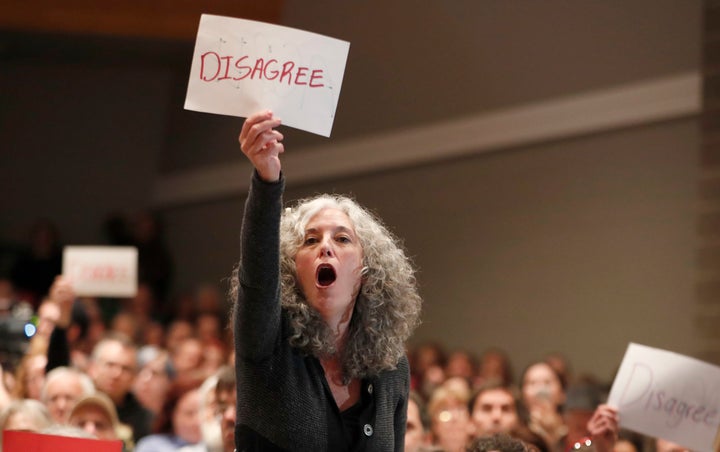 Stewart had backed Trump in the 2016 election despite once calling him "our Mussolini," in reference to the late Italian dictator Benito Mussolini. The congressman faced several questions about the investigations into whether Trump associates colluded with Russian officials during the presidential campaign. (Stewart sits on the House Intelligence Committee, which is probing those ties.)
One audience member questioned whether Stewart has held the administration accountable.
"I have said from the beginning, if there's evidence that someone has done criminal wrongdoing, we will turn that information over to the FBI and they will have to pursue it," he said.
Another asked whether he's concerned by potential Russian meddling in the 2016 election, or just the leaks in the administration of classified information.
"I'm equally concerned about both and we want to find out the answer to both," he replied.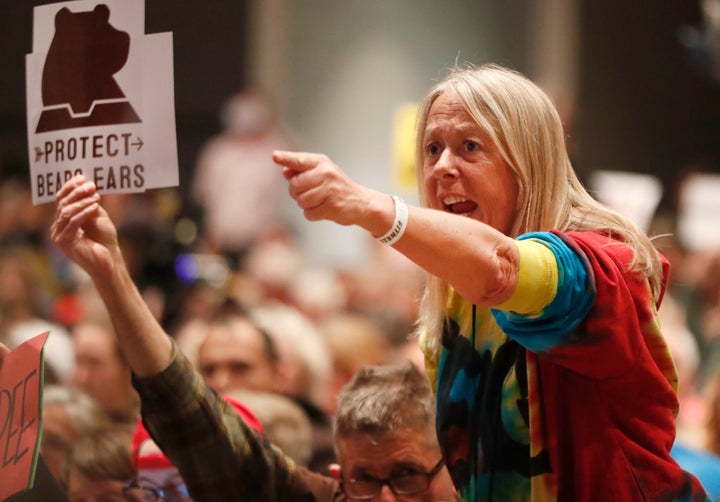 Stewart was also booed for professing support for Trump's proposed wall along the U.S.-Mexico border and for claiming that Congress is "trying to make [health care] better for you" by attempting to repeal the Affordable Care Act.
He did, however, earn applause from the audience when he said he supported helping some undocumented workers gain legal status, KSL reported.
Stewart is one of several Republicans who have faced angry crowds at town halls this year. Rep. Andy Harris (R-Md.) was similarly booed at a forum Friday, as was Rep. John Culberson (R-Texas) last Saturday.
Many of the members who held town halls during the February congressional recess faced strong opposition from constituents concerned about efforts to repeal Obamacare.
Before You Go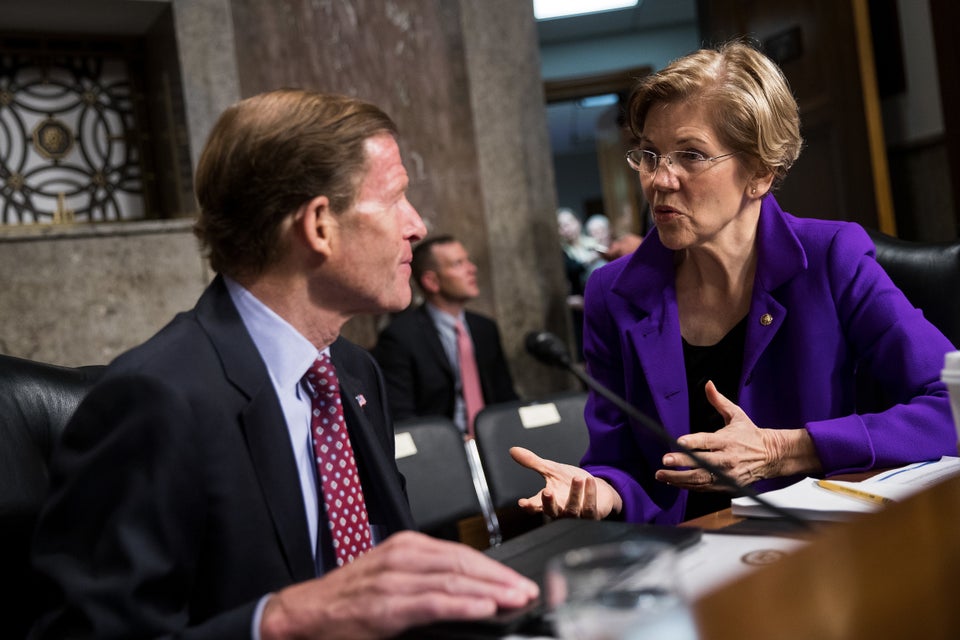 2017 Scenes From Congress & Capitol Hill
Popular in the Community