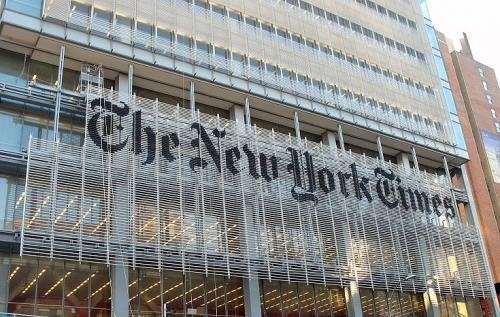 Chris Suellentrop, an editor at the New York Times Magazine, is leaving to join Yahoo's blog team, the Cutline announced.
News of his departure comes just days after the magazine published journalist Jose Antonio Vargas' much-discussed essay on life as an undocumented immigrant. Suellentrop was the editor of that piece.
"Without having seen the story, I walked into the office of Joel Lovell, one of the magazine's deputy editors, and closed the door. I told him that Jose Antonio Vargas is an illegal immigrant and that he has a 4,000-word article that tells his story. Should we think about tearing up the book, as we say in the business? (I should emphasize that this is something we almost never do. To my knowledge, it hasn't happened, at least this late in the week, in my two and a half years at the magazine.)

Joel thought we should."
As deputy blogs editor, he plans to incorporate more long-form journalism. He'll make the switch in early August.
"Online readers have a huge appetite for long-form journalism," Suellentrop told the Cutline. "There's no reason Yahoo News can't swim in that pool."
He previously worked for the Times' op-ed desk and has contributed to Wired, the Washington Post, New York Magazine and Slate.
He tweeted that while he is "excited to join Yahoo...I will remain a contributing writer to The New York Times Magazine."
Related
Popular in the Community