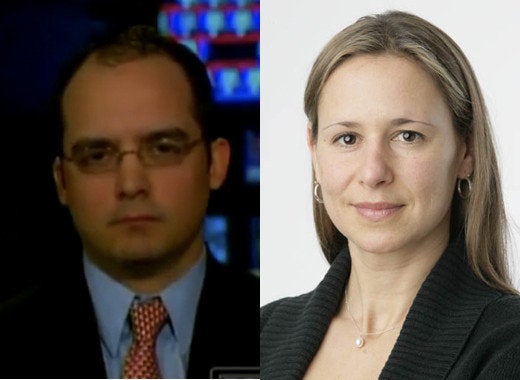 UPDATE: Scroll down for highlights from the debate, edited by HuffPost's Ben Craw, with the full exchange available below that.
Natural gas is a topic that has been getting tons of media attention -- here at HuffPost Green we've featured dozens of stories on concerns about fracking (the controversial drilling method), the natural gas boom here in the U.S. and a few frightening videos of people lighting their tap water on fire. But as our energy demands increase, the world hunts for reliable, non-carbon producing sources of power, and there's a lot people don't know or understand about natural gas.
That's why in November we're hosting a debate to help illuminate the issue of natural gas, and get to the bottom of a truly burning question: is it really green?
We're inviting two experts on the topic of "Fracking," the controversial method of natural gas extraction. Kate Sinding is Senior Attorney and Deputy Director of the New York Urban Program at the Natural Resources Defense Council, and has been closely following the issues and concerns around natural gas in the New York state area and beyond.
Chris Tucker representing a segment of the industry as the communications director for Energy In Depth, which is an a education and outreach initiative by the Independent Petroleum Association of America (IPAA). He will be arguing that natural gas has an important place in our energy future and that extraction can be done safely.
This debate will take place on November 17th at 11 AM EST. Do YOU have questions for our experts about natural gas? Click the participate button below or ask us live here or on twitter during our debate.
(Ed note -- we had to change one of the original debaters due to scheduling conflicts.)
Related
Popular in the Community