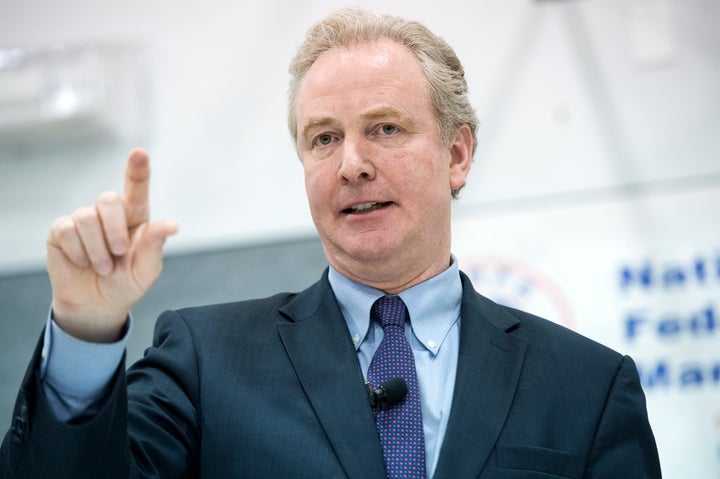 Rep. Chris Van Hollen, long considered a rising star in the Democratic Party, won Maryland's U.S. Senate race on Tuesday against state Delegate Kathy Szeliga, a Republican.
The 57-year-old congressman will take over the Senate seat being vacated by retiring Sen. Barbara Mikulski, also a Democrat.
Van Hollen won a bitter primary battle in April with House colleague Donna Edwards (D-Md.). EMILY's List, the women's political action committee, endorsed Edwards and accused Van Hollen of going after its donors. In October, Van Hollen was leading in polls by nearly 30 points in his matchup with Szeliga.
Van Hollen served four years in the Maryland House of Delegates and eight years in the Maryland Senate before being elected to the U.S. House in 2002. He's been a trusted ally of House Minority Leader Nancy Pelosi (D-Calif.), who appointed him to recruit Democratic candidates in 2006 and lead House campaign efforts for the next two elections. He now serves as the Democrats' top member on the Budget Committee.
The father of three currently represents Maryland's 8th District, which extends from Montgomery County, directly north of Washington, to the Pennsylvania border.
With Van Hollen's win, Maryland, a heavily blue state, will have its first all-male congressional delegation since 1973. He will be serving alongside a fellow Democrat, Sen. Ben Cardin.