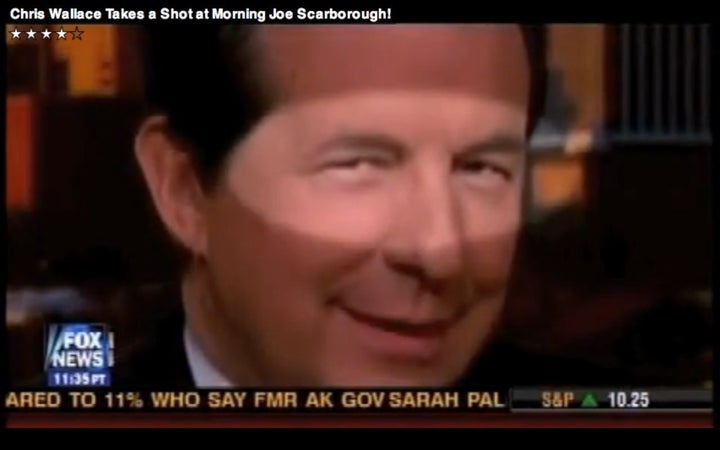 Chris Wallace denied rumors that he rolled his eyes at Sarah Palin after their interview aired on "Fox News Sunday" and trashed Joe Scarborough for suggesting as such (video below).
"Look at the end of Chris Wallace's interview where he rolls his eyes, embarrassed," Joe Scarborough said on MSNBC's "Morning Joe." "There's no doubt he is. Now, he will deny that, but Chris was sending a message to all his friends: yes I know, she is not a serious thinker."
When asked by Megyn Kelly if he was indeed rolling his eyes, Wallace said he wasn't.
"No, is the quick answer to that," he said. "Joe Scarborough lives out where the trolleys don't run at night. The last time I heard about somebody getting that kind of secret message, it was Son of Sam hearing from a labrador retriever that he should go out and shoot people. I think that Morning Joe definitely needs to switch to decaf."
"In Joe Scarborough's defense, it's not just Joe," Kelly said. "Did you or did you not roll your eyes? What was that look into the camera?"
Wallace never answered the question, instead praising Palin's performance in the interview and speculating on her political future.
He later said of Scarborough, "I'm offended that people watch him on MSNBC."
Popular in the Community