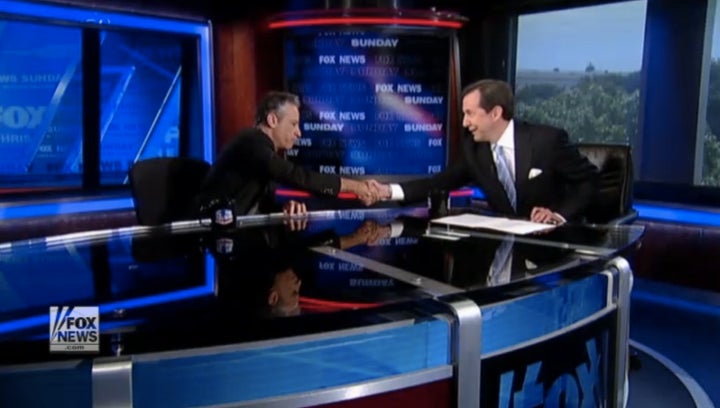 Chris Wallace defended his interview with Jon Stewart--and denied that it was edited out of context.
The interview on "Fox News Sunday" caused a huge ruckus, and Stewart spent two days talking about it on his own show. Most notably, he claimed that Fox News, in editing his 24-minute appearance down to a 14-minute segment, had made him look emotionally unstable and had taken out key portions of the interview.
Speaking to Don Imus on his Thursday radio show, Wallace said that he thought the conversation had gone well.
"He scored some points, I scored some points," he said. He added that Stewart was "somewhat in denial about the bias of his program and more importantly of the mainstream media, and I also think he lives in denial about his ambitions."
Imus asked about Stewart's charge that the segment was edited to make him look bad. "I think if he looked bad it was his fault," Wallace said, chuckling. "The reason that anybody has seen the full version is because we put it out. We weren't hiding anything ... quite frankly, Jon was filibustering ... and we had to cut it down."
The two also agreed about Stewart's mockery of Herman Cain. (Cain harshly criticized Stewart, saying that he was being mocked because he is a black conservative.
"Name one other white performer who could get away with that," Imus said.
Popular in the Community