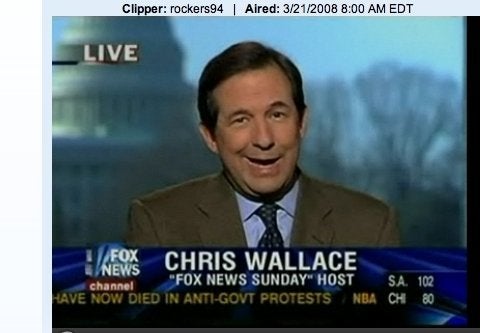 "I didn't have any second thoughts about the substance because I still believe what I said was right," said Mr. Wallace. "But after the fact, you do think to yourself--on a professional level with colleagues I very much like and respect--should I have done that off camera?"

"It's a close call," said Mr. Wallace. "I'm not sure I'd do it again."

"I know a lot of liberal critics like to snicker at the slogan 'fair and balanced,' but, in fact, we take it very seriously," he added. "My feeling is that a lot of time 'fair and balanced' means giving the conservative point of view because that doesn't get reflected in the mainstream media. In this particular case, I thought 'fair and balanced' meant giving more of an explanation of Obama's point of view."
Wallace also admitted that an unnamed Fox News executive sent him an email after the "Fox & Friends" appearance to say, "isn't this the kind of thing we should be talking about off camera, not on camera?"
Popular in the Community