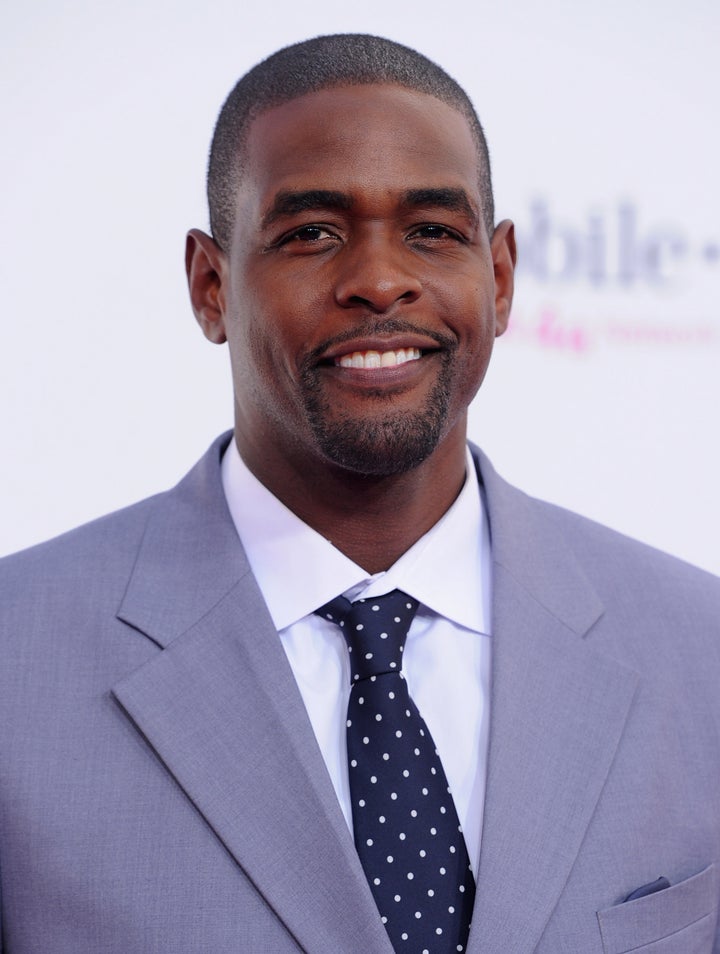 One of the most compelling story lines ahead of the national championship game between Michigan and Louisville involved a player who left Ann Arbor two decades ago.
Would Chris Webber show up?
Perhaps swayed by the pleas of his former teammate, Webber arrived at the Georgia Dome ahead of the game. Webber's arrival, televised by CBS before tip off, signalled that the long-awaited -- and avoided by C-Webb -- public reunion of the Fab Five was seemingly about to happen.
With Michigan back in the national championship game for the first time since Webber's ill-fated timeout request against UNC in 1993, Jalen Rose told Bill Simmons of Grantland that he hoped Webber would reunite with the other four members of the Fab Five and support this latest group of precocious Wolverines.
"The elephant in the room has been Chris Webber," Rose told Bill Simmons on his podcast on Sunday. "While he loves us like brothers and vice versa there has been a communication separation that has basically taken place since we all were teammates. I think the time out had a lot to do with it. I think he wants to disassociate himself with that moment and with that school, in theory with us, to kind of rebuild his life mentally to say, 'My career really started my rookie year in the NBA, but that's really not how it works.'"
Aware that his presence at the Georgia Dome was going to generate plenty of attention, Webber tweeted an explanation.
Early in the first half, CBS found Rose, Juwan Howard, Ray Jackson and Jimmy King together in the sidelines. Webber was not among them, at the time.
Perhaps Webber was planning on joining his former teammates later in the game. Or perhaps some of the signage present when Michigan played Syracuse in the semifinal convinced him to watch from somewhere a bit more private.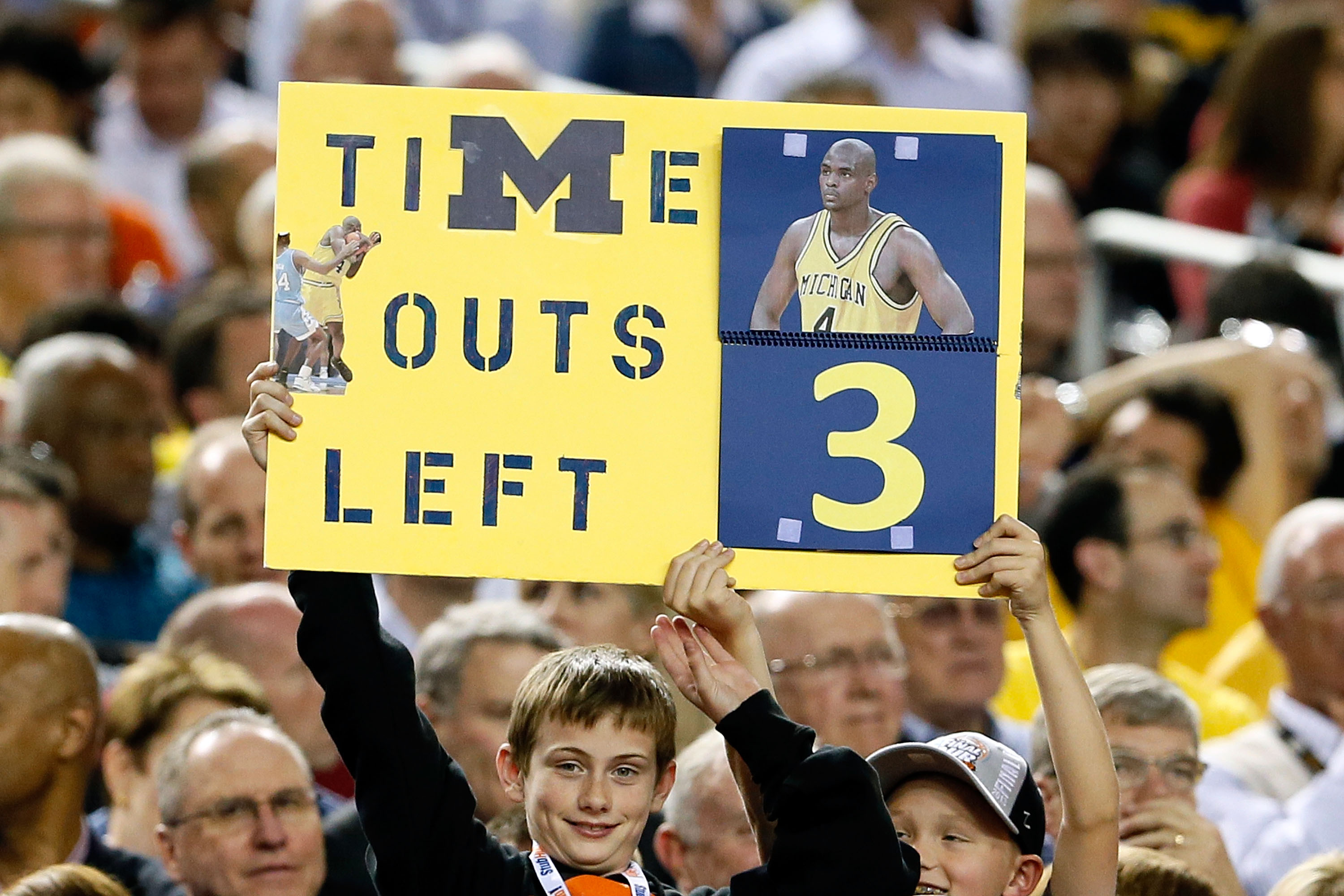 UPDATE 11:02 p.m. EST: Webber tweeted a picture of himself sporting his Michigan cap. He appeared to be in a private suite.
Before You Go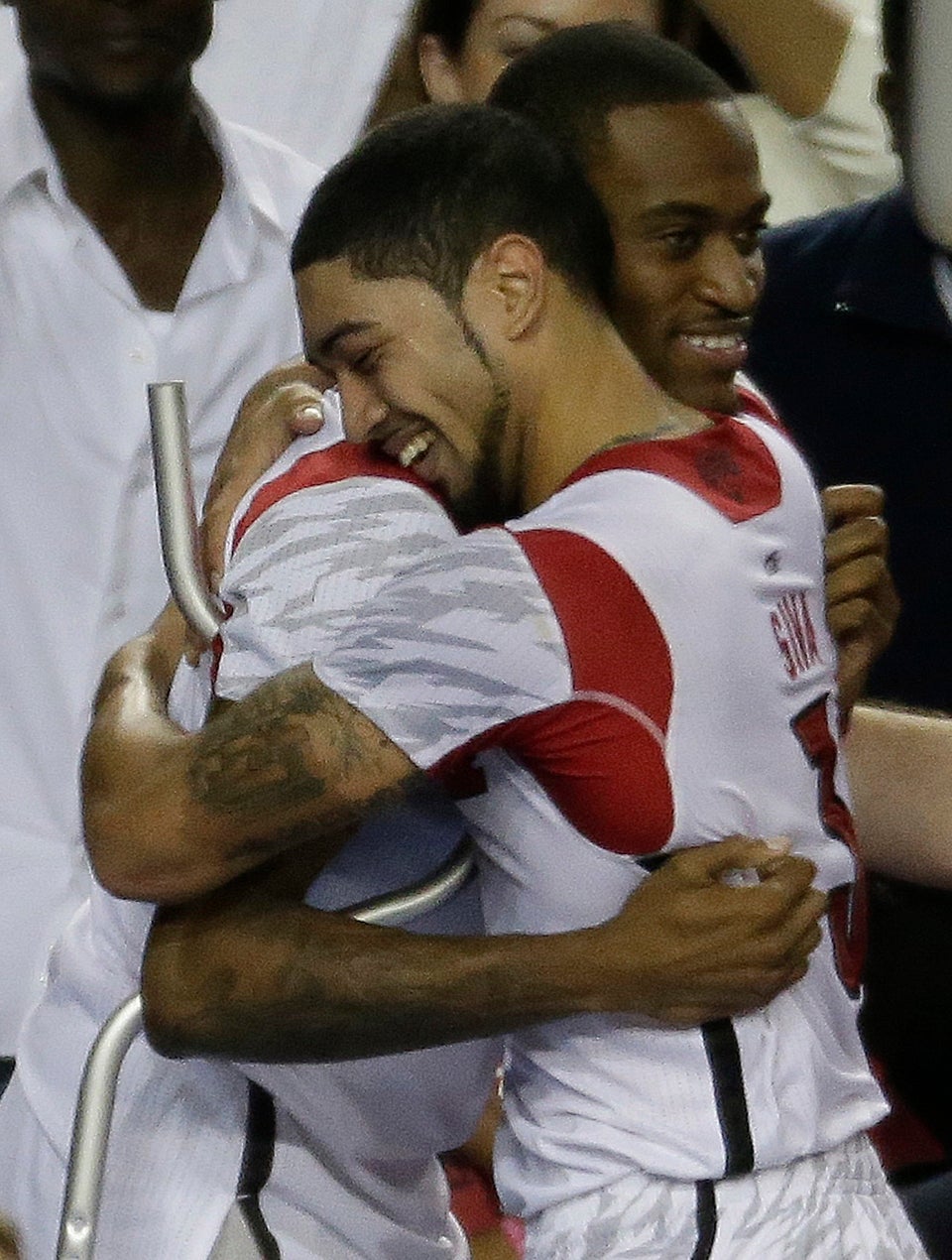 PHOTOS: NCAA Championship Game
Popular in the Community