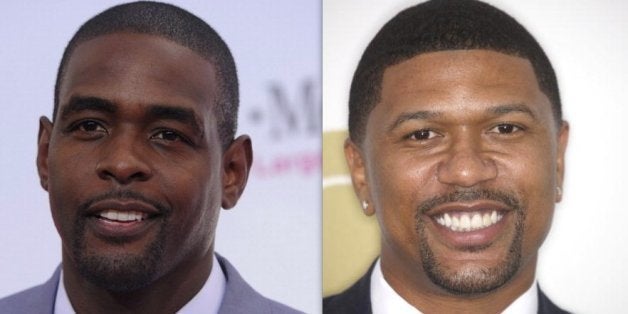 Prepare to have everything you hold dear ruined and your dreams crushed as it turns out not is all fabulous between the Fab Five.
Particularly former Michigan teammates Jalen Rose and Chris Webber, who are airing all their beef with one another this week. In public. For all the world to see.
The first shots were fired by Webber, who took aim at Rose's "The Fab Five" documentary, a 2011 "30 for 30" production about the iconic Michigan team that went to two straight NCAA Finals in 1992 and 1993. (Webber, whose career at Michigan ended controversially, was notably absent from the film.)
During an appearance on "The Dan Patrick Show" on Wednesday, Webber was asked if he enjoyed the doc. After a brief pause, he responded:
I love the guys, but I think there's just so much missed in there, but I think it was okay, except-- I think it was-- It looked like-- It looked like-- You know, what happens? A lot of people, after they retire or when they're looking for a job or when they want to be relevant, they go back in time and kind of make sure their importance is really known.

[...]

My thing is it's always been about us five. And so when one guy has a million highlights of himself, as if he was the leading scorer when like the all the stories are like embellished, it's just a little hard for me. But I think it was entertaining, there was a lot of truth in it. And I think it was definitely good, it was okay. Yeah it was good.
Webber starts talking about "The Fab Five" around the 4:05 mark.
Webber, not wanting to "get into names," explained that he didn't participate in the film because he was only asked a week before production wrapped.
"I'm not saying I was John Lennon or I'm not the head of The Beatles or anything," Webber, who now serves as an TNT NBA analyst said, "but my story's pretty big in there."
Webber added that he was "thrown under the bus" at the end of the documentary.
"Yeah, I wasn't to thrilled with it," he said. "But I'm a big fan of '30 for 30's and I can't complain or be upset about it ... this is like as honest as I can be."
Brace yourself, because Webber doesn't stop there. Some more of his jabs (not specifically naming any target):
I made an agreement when I joined the Fab Five not to be above the group ... It's just disheartening when you pay attention to those rules for 20-plus years, and somebody wants to be Hollywood and make it about them.

[…]

No one ever loved the Fab Five, so why would you use us to tell stories to get that fake love now?

[…]

I was disheartened by whatever someone is trying to create our legacy, you know cause that's not the legacy. Don't try to go back and act like you were smart and a martyr and all this, don't do that. Just tell the story …
Rose said around then that there had been a "communication separation that has basically taken place since we all were teammates." At the championship game, Webber did not sit beside his former Fab Five teammates.
Rose didn't take kindly to Webber's most recent comments at all and decided to fire off some shots of his own in recent days. The Grade-A shade about Webber was handed out in an interview with Larry Brown Sports:
One dude traveled then called timeout. One dude lied to grand jury and hasn't apologized. One dude tried to circumvent the documentary to HBO. One dude ignored multiple requests from everyone involved after agreeing to participate. One dude played like (President) Obama and sat in a suite during Michigan's recent title game. One dude slandered Ed Martin after all he did for him and his family. One dude is not in contact with the other four (which is all good). One dude has been doing a rebuttal doc for four years. One dude clearly is delusional and still in denial ... Congrats on your amazing success! Respect had no price. Man up.
Rose, an analyst as well for ESPN and ABC, responding to some tweets, continuing to eviscerate Webber on Twitter, calling his former teammate "passive aggressive" and a "sneak":
It hurts, right? Well, if that still wasn't enough prepare for the dagger: That perhaps if Webber could do it again, The Fab Five would have never existed.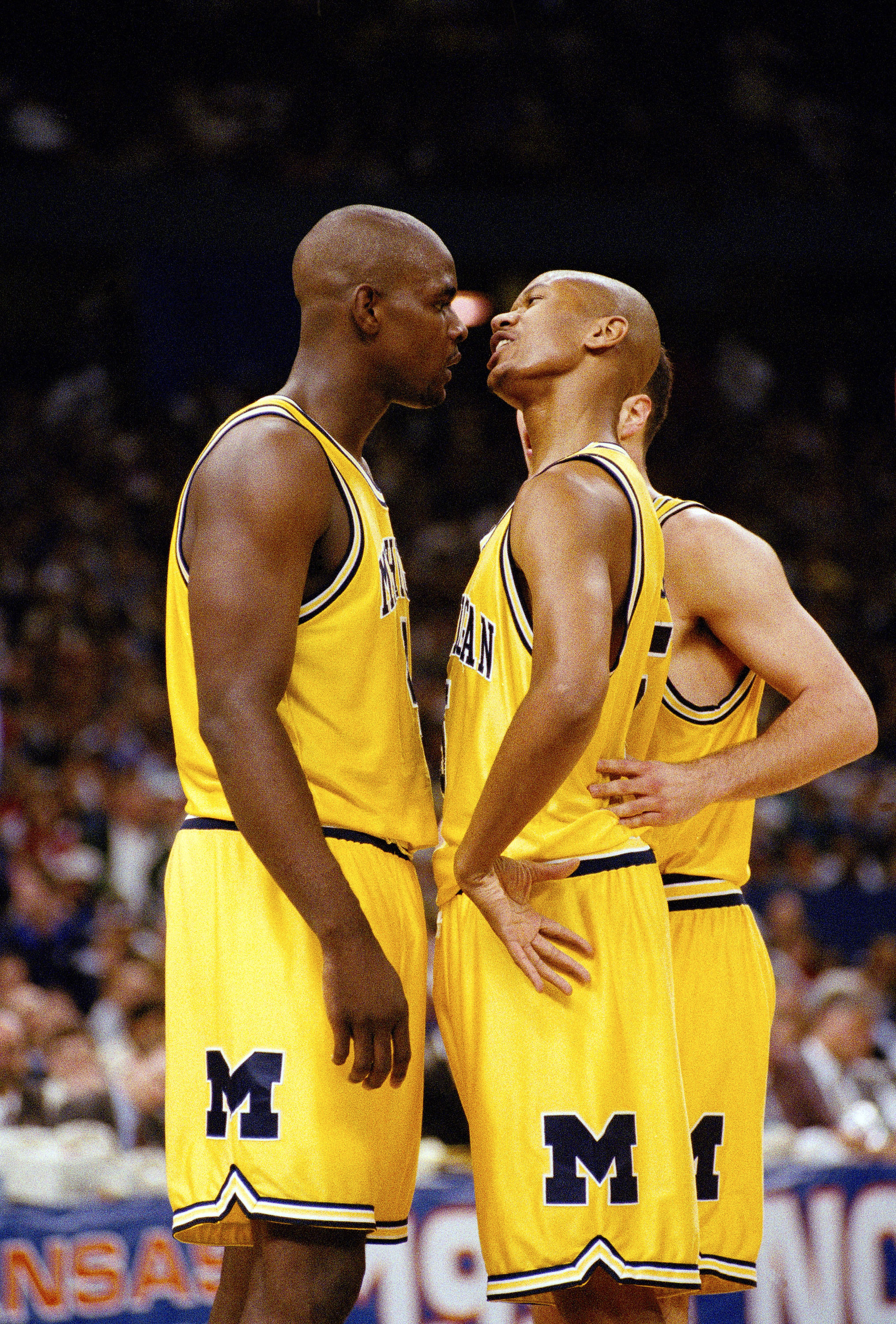 Webber and Rose talk during their NCAA championship game against North Carolina on April 6, 1993.
"If I gave you a mulligan, knowing everything you know now," Patrick posed, after mentioning that Michigan State coach Tom Izzo recently said Webber was the only recruit that made him cry by not joining the Spartans.
"Oh, don't do that. Don't do that. Don't do that," Webber said. "The truth is this: I don't want to answer that honestly in the mood that I'm in."
Webber's Michigan career was marred by two main controversies -- one involving him taking money from a team booster, and another involving Webber's infamous decision to call a timeout during the 1993 March Madness final with none left to call and 11 seconds on the clock. The decision led to a technical foul that would cost Michigan a chance to win the game.
Here's to hoping they can figure out a way to figure out this beef and get back to being fabulous.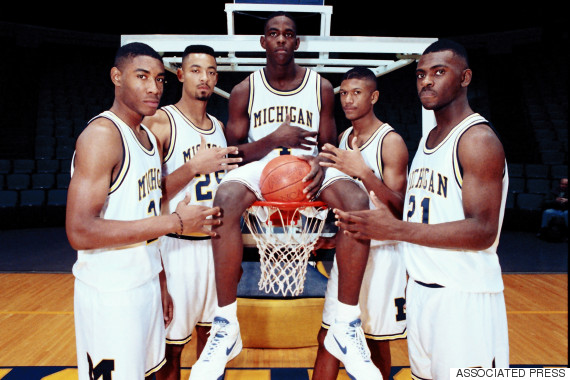 It's so hard to say goodbye to yesterday. (Source: AP)

Popular in the Community