You've all seen those cheeky panhandlers wielding signs like "WHY LIE? I NEED A BEER" or "NEED MONEY FOR WEED," right? Now, an Ohio woman is bringing another brand of brutally honest begging to the streets: panhandling for her breast implant fund.
Lance, a bartender, university student and a single mom, needs $5,000 to get the implants, which she says will boost her self-esteem. She's standing at a busy intersection wearing a bikini and high-heeled boots, accompanied by a male friend who's serving as her bodyguard.
Is this... legal? Lance claims to have a required panhandling license that allows her to seek her breast implants alms.
At least she's going about it in an honest way -- back in May, a Phoenix woman was charged with fraud for faking breast cancer in order to collect donation money for a reconstructive surgery, which she then used to get her breasts enlarged purely for cosmetic reasons.
And before you start scoffing and/or rolling your eyes at Lance's busking, her plan is already working -- Lance says she made $46 in just two hours standing on the curb. At $23 an hour, we calculated that she'd need to panhandle for 220 hours -- a full month -- to reach her plastic surgery goals.
Dare to dream, we suppose.
We hope Lance's plastic surgery doesn't turn out the way these procedures did...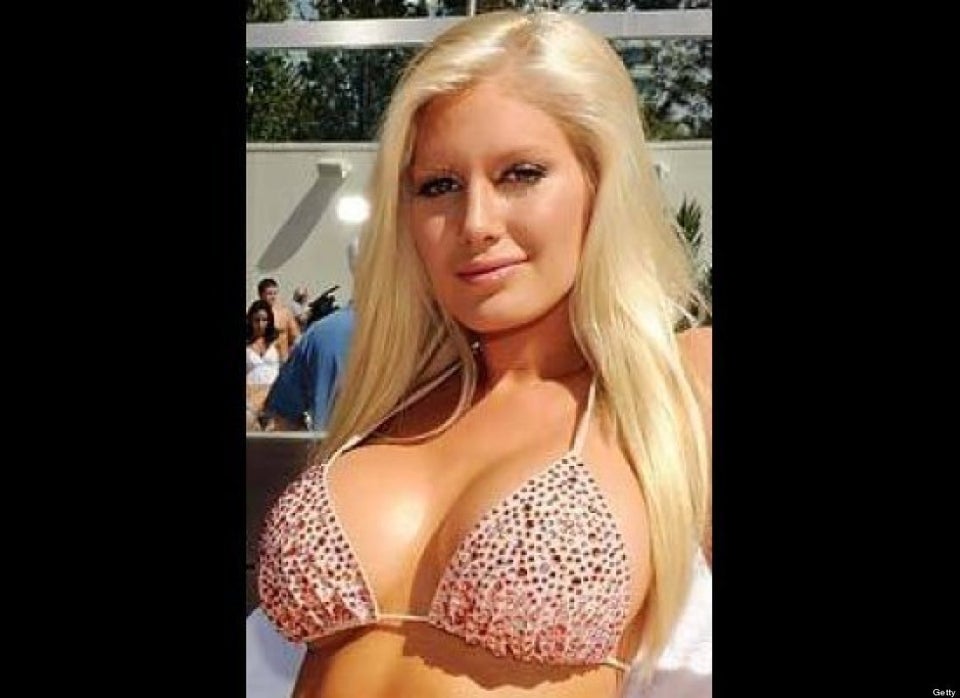 When Cosmetic Surgery Goes Wrong