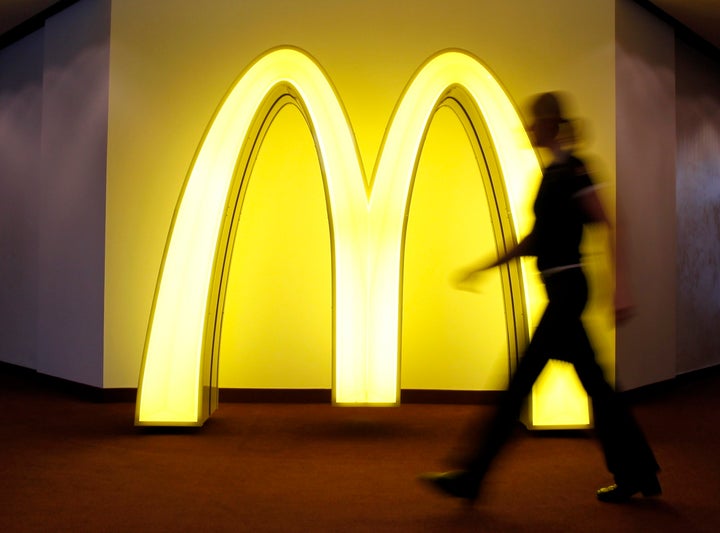 ROSEDALE, Md. -- A transgender woman whose brutal attack at a McDonald's restaurant in Maryland was captured on video that later went viral said Saturday she was the victim of a hate crime.
Twenty-two-year-old Chrissy Lee Polis told The Baltimore Sun that since the attack last Monday, "I'm just afraid to go outside now because of stuff like this."
The video posted online shows a woman being attacked and apparently having a seizure. Baltimore County police say a 14-year-old girl has been charged as a juvenile and an 18-year-old woman faces an assault charge in the case.
Polis told the newspaper that after she used the restroom, "They said, 'That's a dude, that's a dude and she's in the female bathroom.'"
Polis said she was confronted by a girl who spat in her face and accused Polis of talking to "my man." Polis said another girl then also spat on her face, and that they then beat and kicked her, pulled her by the hair and tore off her earrings.
"They really hurt me really bad," Polis said in a videotaped interview that was posted on the newspaper's website.
All the while, she said, a McDonald's employee recorded the attack on his cell phone even though she told him to stop. She said her injuries would certainly have been worse had an older female customer not assisted her.
"They just seemed like they wanted to pick a fight that night," Polis said.
Lt. Robert McCullough, a spokesman for the Baltimore County police, told The Associated Press on Saturday evening that police are working with the state's attorney's office to determine whether other charges should be brought and whether anyone else should face charges.
"I'm sure our investigators will be doing additional follow-up, speaking with the victim in this case," McCullough said.
Asked about Polis' allegation that she was a hate crime victim, McCullough said investigators would certainly look into such claims.
"Generally when it comes to cases that involve racial, religious, ethnic or sexual orientation from an investigative standpoint, we approach the case from the perspective of the victim," he said.
Earlier Saturday, the McDonald's franchise owner said he was reviewing the response of his employees.
Franchise owner Mitchell McPherson said in a statement that he was shocked by the beating inside the Rosedale restaurant. The company also condemned the beating. McPherson said the employee who took the video and appeared to alert the assailants that police were on the way "is no longer employed with my organization." Other workers may also be disciplined.
Equality Maryland has called for the attack to be investigated as a hate crime, according to The Sun, and Polis' twin brother said it's painful to watch his sister face such abuse.
"My sister has gotten this her entire life," Matty Polis said. "Being the way she is, she's always had a hard time."
WATCH (Warning: graphic content):