A woman in Lakewood, Washington, wants to find a boy who left $5 and a heartbreaking apology note on her door.
On Friday, Chrissy Marie found this note on her front door from "Jake":
"I am sorry that we stole your windchime. Our mom died and liked butterflies so my sister took it to put by our window. I am sorry. This is only money I have. Please do not be mad at us."
The note hit Marie hard, she told Q13 News.
"I wanted to cry because apparently he felt bad for what his sister did. And I think he might be scared," she told the station.
Marie said she knows stealing is a crime, but she is sympathetic to the child.
"I'm not condoning the stealing part but he did try to do right for what his sister did, and I lost my mom at a young age so I know how hard it is," she said.
Marie now wants to find Jake, not to punish him, but to give the boy his money back as well an additional butterfly wind chime, so he and his sister can both have one to remember their mom by.
Marie moved to the neighborhood in January and only put up the butterfly wind chime last week, she told HuffPost.
That's made tracking down Jake and his sister harder, she said.
"Apparently, there are a lot of Jakes, according to some of the kids that go to a school nearby," Marie told HuffPost.
In order to find the boy, she took to Facebook:
More than 150 people have shared the post, but she's had no leads so far.
"This story went a lot further than I expected," she told HuffPost. "I just expected the local group I posted to and my friends and family to see the post. I just wanted to give this little boy his money back. I did not expect all of this."
Marie said she wants Jake to know that she has no intention of embarrassing or scaring him by asking him to reveal himself.
"He tried to do the right thing and pay for it and people can just be cruel," she told HuffPost, referring to some of the comments people have written on her Facebook posts regarding the boy. She's been deleting negative comments that have been written in response to her posts.
Marie elaborated further on Facebook: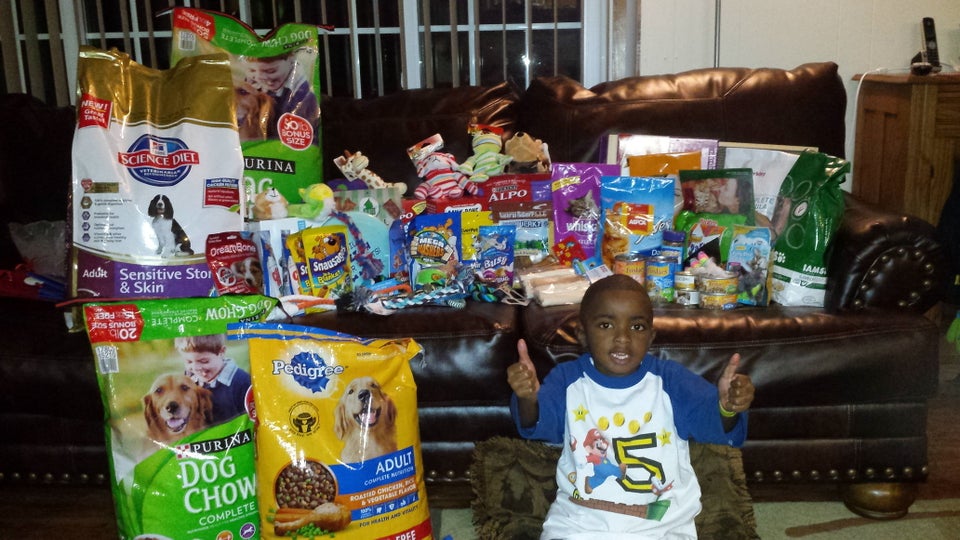 16 Kids Who Restored Our Faith In Humanity In 2016