Chrissy Metz led our best-dressed list from the MTV Movie and TV Awards in Los Angeles Sunday night thanks to her ruffle-sleeved red latex dress and shimmery flat shoes.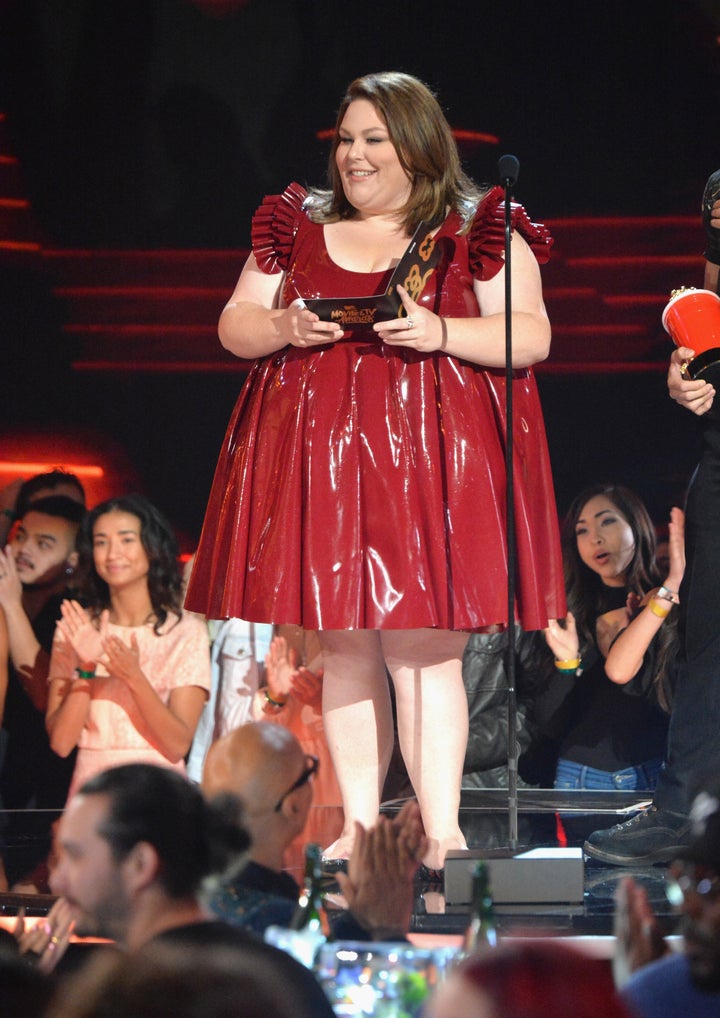 But just hours after she walked the red carpet, the "This Is Us" star fired back at people who apparently had something negative to say about her bold look.
Metz has become one of our heroes, both for her style confidence and candor about body image. But the fact that she felt the need to say anything at all about wearing what she wants is pretty absurd.
To quote Metz, here's a "news flash:" Policing what a woman should and should not wear because of her body is not acceptable. It's not acceptable no matter what.
Social media has made it all too easy for people to share such hateful rhetoric. For example, back in April, a swimsuit designer came under fire for commenting on a photo of Amy Schumer that "not everyone should be in a swimsuit."
Metz later uploaded an inspiring Instagram, telling followers on Thursday that "the outpouring of love and support from all of you lovely people has not gone unnoticed." She wrote that while she didn't think something as simple as a dress would make people so uncomfortable, she's glad "an unconventional body wearing an unconventional material opened up discussion, hearts and minds."
Public appearances are part of the deal when you're a celebrity, and of course everyone's entitled to like or dislike a given outfit. But when it comes to limiting what a woman wears, that's not up to anyone but a woman herself. To echo Metz again: Thanks, though.