Chrissy Teigen is down to have a brood of children with husband John Legend, just like Brad Pitt and Angelina Jolie.
"I swear to you, I thought I would've had one by now," Teigen told Marc Lamont Hill on HuffPost Live Thursday, May 8, while chatting about babies. "So, hopefully we'll just have this Angelina-Brad-type brood. I would love that ... I definitely want a lot of kids, though, and he does as well."
Teigen said she would definitely adopt and hopes to have four children with Legend, whom she married last year after six years together.
The supermodel also talked about joining the Mile High Club while flying commercial first-class. "Listen, this was early on in the relationship. You know? I can't imagine having it happen in the past year or so," she said Thursday. "We were big risk-takers, and it was a long flight, and it was dark. So, yes."
The 28-year-old first made the steamy revelation in the June 2014 issue of Cosmopolitan. Although it might've surprised some (her family), the Sports Illustrated stunner is pretty much an open book, especially when it comes to social media.
"Being a swimsuit model that talks so much on Twitter ... everyone thinks that I could definitely pull back," she said. "You kind of open yourself up to all the criticism. That's definitely a big downside to this whole world. How can you complain about people critiquing your body when you're literally like, 'Look at my body!'"
Last month, Teigen cursed out some social media trolls who were calling her fat. Still, she receives a lot of positive feedback from fans in-person, saying that men usually ask for a photo for their significant others. "[It is] very cool to me," she said. "I love that it's always for the girls, and the wives. Makes me happy."
Related
Before You Go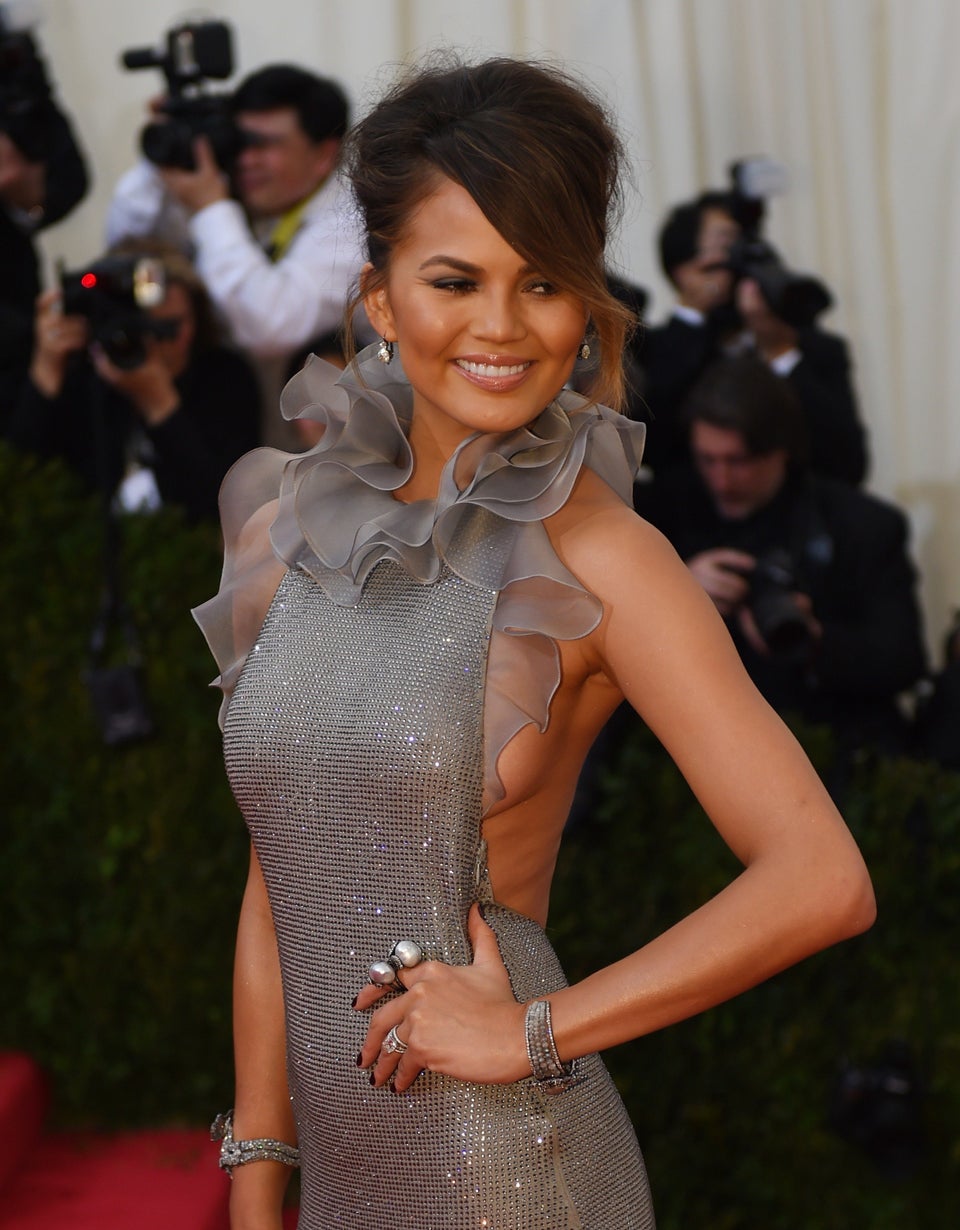 Chrissy Teigen
Popular in the Community