New mom Chrissy Teigen is all about the high-waisted attire.
"It's hard for me," the Sports Illustrated Swimsuit model said. "Every shoot I have right now, I request like all one-pieces, please, or anything high-waisted. I'm still definitely not comfortable. I think I'm fine in clothes, but am I comfortable naked or in a bikini? Not exactly yet. I really just try to wear things that make me feel a little more confident."
Teigen and husband John Legend welcomed baby Luna, their first child together, back in April. The 30-year-old admitted life has been a bit busier with a baby in the house.
"I've always liked to appear like everything's a little more effortless than it is," she said. "But I definitely just don't have the time, obviously ... I just don't have the time to put so much thought and energy into it anymore ... It's so hard. There's no time. It's like cooking now. I love cooking, I love showering, I love cooking, but there's no time."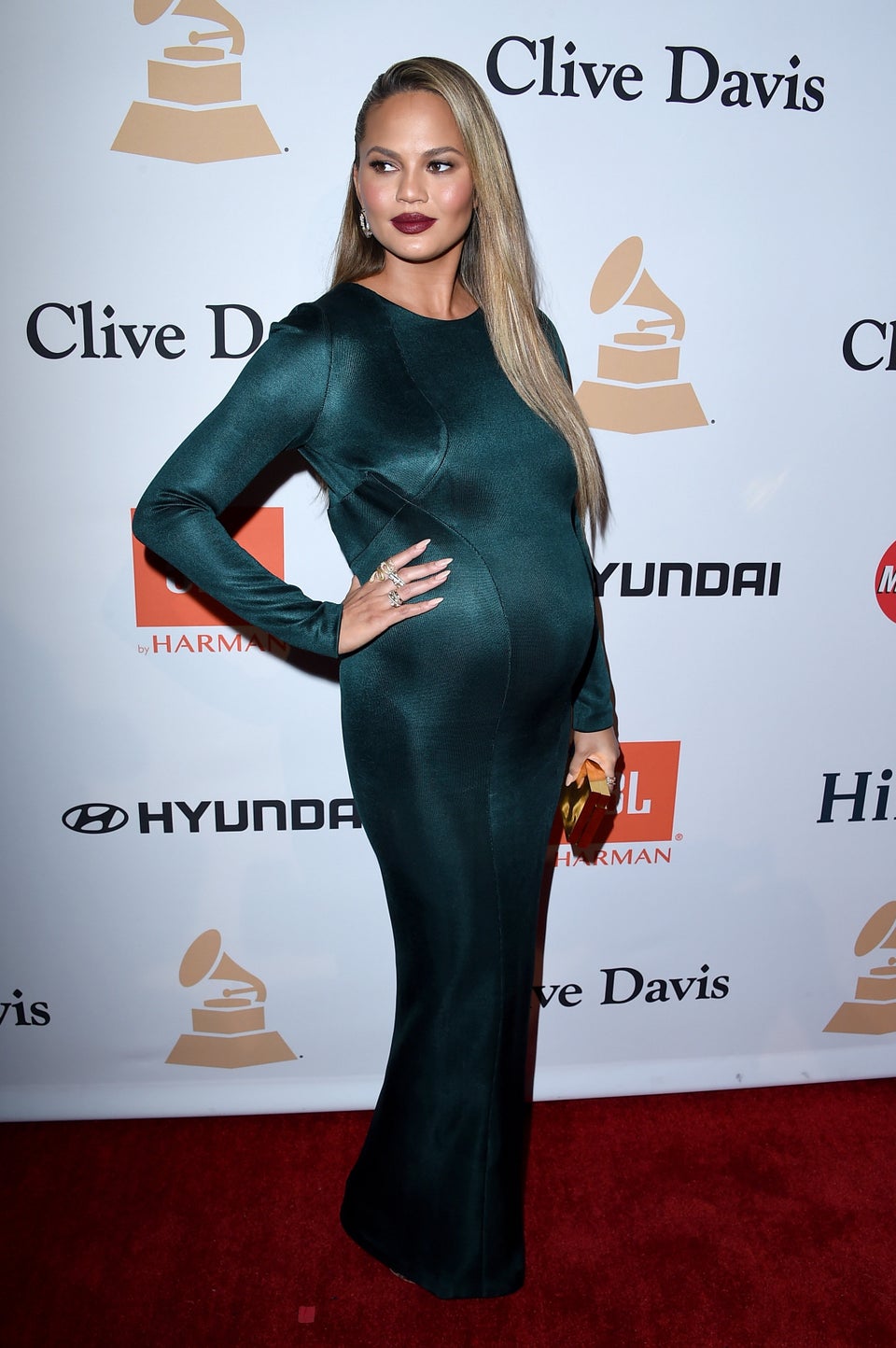 Chrissy Teigen Pregnancy Style