Chrissy Teigen and John Legend are rightfully obsessed with their little daughter Luna, who might just be the cutest baby alive. Especially when she's dressed as a hot dog for Halloween.
Teigen posted photos of Luna in a variety of adorable costumes, and each one was more aww-inducing than the one before.
"Have you ever seen a more 'why me?' face 😭 ," the "Lip Sync Battle" host captioned the photo of her 6-month-old, who is clearly shooting the photographer a look in the pic.
Teigen could barely control her giggles for Luna's next look (a tiny baby peacock!) captioning her Instagram video of the costume, "You can't possibly think I only bought the hot dog."
Luna's next look ― an all-pink Minnie Mouse costume complete with ears, a big pink bow and a pink Disney princess Halloween basket ― looked like it was Teigen's followers' favorite getup.
"I can't cope," one follower said, trying to deal with all the adorableness in one photo. "OMG I love that one, she looks so damn cute," another added.
The supermodel was clearly having a hard time controlling her emotions, captioning her photo, "Please help I can't stop."
Thank god she didn't stop.
Though the supermodel has yet to declare a winning costume from the four choices Luna modeled, it may be because she has a few other looks for her little one to try out.

Post all the pics, Chrissy!
Before You Go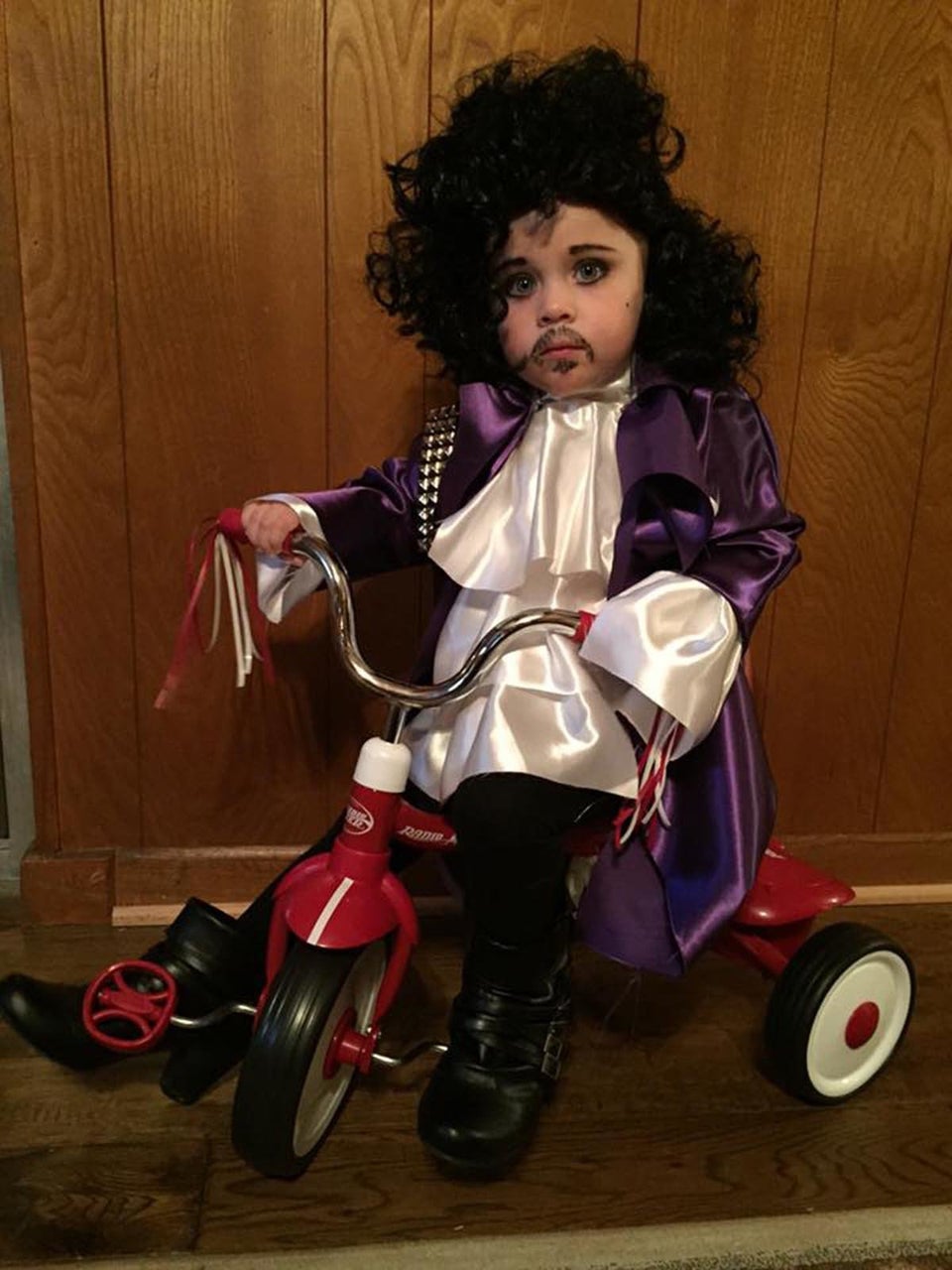 37 Kids Dressed As Pop Culture Icons For Halloween
Popular in the Community