Ever-gorgeous supermodel (and your pretend best friend) Chrissy Teigen had a rare thing happen to her at the 2015 Golden Globes: she wasn't exactly ready for her close-up. When her husband John Legend took the stage to accept his Golden Globe award for Best Original Song, the Golden Globes cameras cut to a tearful Teigen, and the Internet wasted no time making her awkward moment go viral:
But, because she's just the chillest, Teigen was ready to make fun of herself, too. First on Twitter:
Anddddd that's why we're obsessed with her.
Before You Go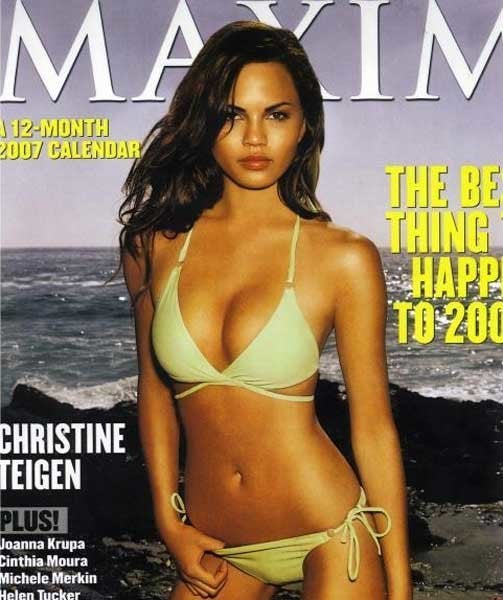 Indulge In Our Chrissy Teigen Obsession
Popular in the Community