Chrissy Teigen is refreshingly honest with her social media followers.
The 32-year-old supermodel, who welcomed her second child with John Legend in May, recently posted a video on Instagram revealing stretch marks on her new "mom bod."
"I guess these just aren't going to go away. This is my new body," Teigen says in the short clip, which shows her wearing a swimsuit bottom.
She followed up the video with tweets about how social media can twist and distort what people think bodies should look like.
"Instagram is crazy. I think it's awesome people have killer bodies and are proud to show them off (I really do!!) but I know how hard it can be to forget what (for lack of a better word) regular ol' bodies look like when everyone looks bonkers amazing," she tweeted.
Teigen added: "Also I don't really call this 'body confidence' because I'm not quite there yet. I'm still super insecure. I'm just happy that I can make anyone else out there feel better about themselves!"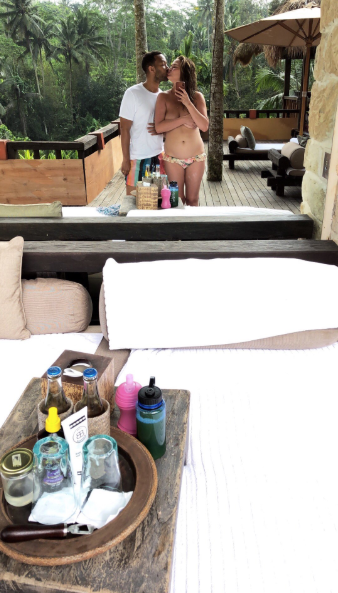 After the birth of her first child, Luna, Teigen wrote a powerful essay about figuring out that she had postpartum depression.
"I also just didn't think it could happen to me," she wrote in Glamour in 2017. "I have a great life. I have all the help I could need: John, my mother (who lives with us), a nanny. But postpartum does not discriminate. I couldn't control it."
She said she didn't know she had postpartum depression at first, because no one had ever spoken to her about it. But once a doctor read off the symptoms to her, it all clicked.
"I look around every day and I don't know how people do it," she said at the time. "I've never had more respect for mothers, especially mothers with postpartum depression."
More of this honesty, please.
Popular in the Community