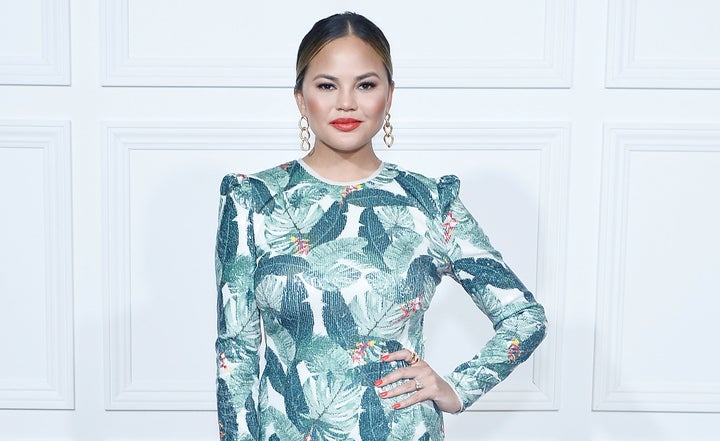 After revealing she experienced postpartum depression after the birth of her first child, Chrissy Teigen has continued to shatter the stigma surrounding the disorder. In a new interview, she also touched on her guilt surrounding her privilege and her feelings of frustration and loneliness because of postpartum depression.
While chatting with Us Weekly, the model and author explained that she "lost all interest in everything" while struggling with postpartum depression, even keeping her pajamas in her pantry because she had no desire to go upstairs to change. One of the most difficult parts for Teigen was combating these feelings while also recognizing the amount of help and success she had.
"It's really hard to know how privileged you are and still feel frustrated, angry and lonely," she said. "It makes you feel like more of a bitch."
Teigen and her husband, singer John Legend, turned to IVF to welcome their daughter, Luna, in April 2016. In March 2017, Teigen's essay about her experience with postpartum depression was published in Glamour, and in it, she wrote similar sentiments about struggling to understand how she could have the condition.
"I also just didn't think it could happen to me," she wrote. "I have a great life. I have all the help I could need: John, my mother (who lives with us), a nanny. But postpartum does not discriminate. I couldn't control it."
Teigen told Us Weekly that she and Legend finally learned what she was experiencing after visiting a doctor.
"Sitting with John, our doctor pulled out this book and was like, 'Do you have these feelings? Would you be happier tomorrow if you didn't wake up?'" she said. "And yes, I probably would be. That's a big deal! I didn't realize how bad it was until I was out of it."
Teigen continues to be vocal about her experience to help other moms with their struggles. She also frequently thanks Legend for supporting her.
"Kids, friends and work are hard, but John is the easiest part of everything," she said.