Chrissy Teigen is turning over a new leaf when it comes to drinking, but will the internet let her?
The supermodel opened up Monday about the toll booze was taking on her life, explaining her decision to abstain from alcohol for the time being. And that elicited some pretty nasty responses from readers. 
"I was, point blank, just drinking too much," Teigen told Cosmopolitan. "I got used to being in hair and makeup and having a glass of wine. Then that glass of wine would carry over into me having one before the awards show. And then a bunch at the awards show. And then I felt bad for making kind of an ass of myself to people that I really respected. And that feeling, there's just nothing like that. You feel horrible. It's not a good look for me, for John, for anybody."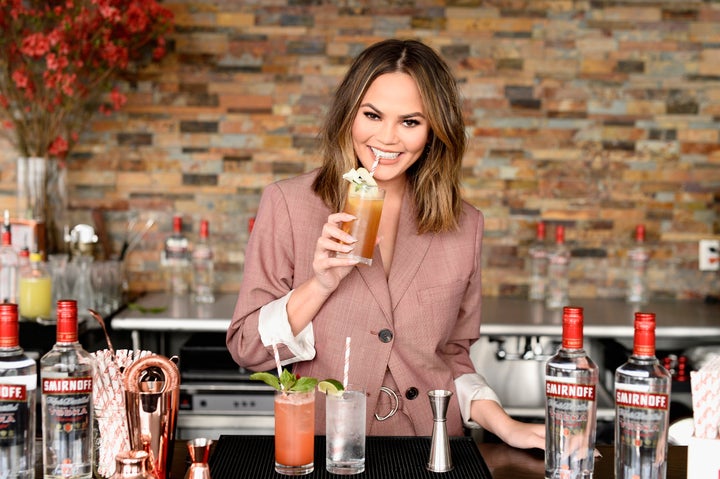 But given that alcohol abuse runs in her family, the "Lip Sync Battle" host admitted she's the type of person who "can't just have one drink." Teigen also revealed that she's currently taking medications for postpartum depression and anxiety, so she decided to ease up on the alcohol.
"I used to think it was kind of nutty to have to go totally sober," she said, "but now I get it. I don't want to be that person. … I have to fix myself."
Totally reasonable, right? Except we're forgetting that no matter what Teigen does, nobody will let her live ― especially internet commenters.
After sharing her story, Teigen apparently braved a comment page only to find people complaining about her "big mouth" and calling her "overly dramatic."
She posted a handful of the most egregious responses and shared them with her Twitter followers, writing, "I dunno how you can be this mean."
Don't let the haters get you down, Chrissy.
Calling all HuffPost superfans!
Sign up for membership to become a founding member and help shape HuffPost's next chapter
BEFORE YOU GO
PHOTO GALLERY
Chrissy Teigen